Square Enix's Forspoken Hit With Another Big Delay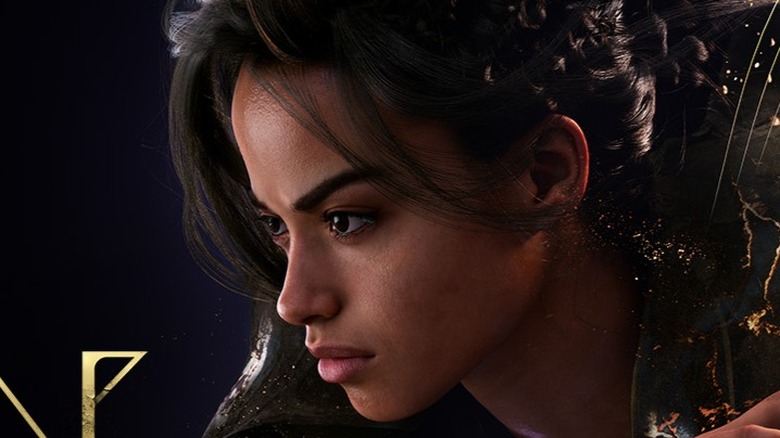 Square Enix
The bad news for "Forspoken" fans continues. The upcoming fantasy RPG stars Frey Holland, a New Yorker thrown into another world full of magic and monsters. Fans were excited about an isekai, especially one featuring a Black woman as the protagonist. Unfortunately, Square Enix and Luminosity Studios informed fans that they would need to wait until next year to see it come to life. 
Advertisement
"As a result of ongoing discussions with key partners, we have made the strategic decision to move the launch date of Forspoken to January 24, 2023," read the delay notice from the  "Forspoken" Twitter account. "All game elements are now complete, and development is in its final polishing phase. We would like to thank you for your continued support and patience on this journey." It then ended with a promise to share more about the fantasy action RPG this summer. 
The announcement could arrive anywhere from next week to the end of September. The biggest gaming event of the season, Summer Games Fest, already passed. "Forspoken" could still pop up in a PlayStation State of Play as one of the featured titles. Either way, the developers have left plenty up for interpretation with this delay. 
Advertisement
Here's what else we know about "Forspoken" and its history.
Forspoken has a rocky timeline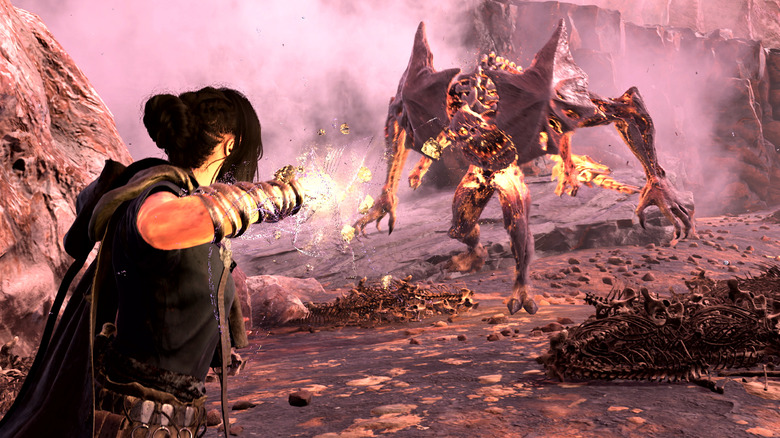 Square Enix
This isn't the first "Forspoken" delay. Just earlier this year, Square and Luminous Productions delayed it from May 2022 to October 2022. Now, it's making another jump into the new year. Before the delay announcement, XboxEra podcast host Nick mentioned a source that told him "Forspoken" might be delayed in favor of "Final Fantasy 16." In other words, so Square can release "Final Fantasy 16" this year instead of its new IP. 
Advertisement
Nick is a gaming journalist and industry insider that regularly participates in the "Rumour Mill" segment of these podcasts. Still, it's a rumor to take with a grain of salt. Separate developers are handling the projects, so they shouldn't interfere with each other in theory. Luminous Productions is handling "Forspoken," and Square Enix Creative Business Unit III is handling "Final Fantasy 16." However, it's true that there could be issues marketing the two of them so close together. Gamers aren't thrilled with the delay, but they'll have to see if the extra time pays off. If not, there's always patches. 
"Forspoken" will release for PC and PlayStation 5 in January 24, 2023. It's a PlayStation 5 exclusive, so it won't be coming to PlayStation 4.
Advertisement