Genshin Impact: How To Get The Free Fischl Skin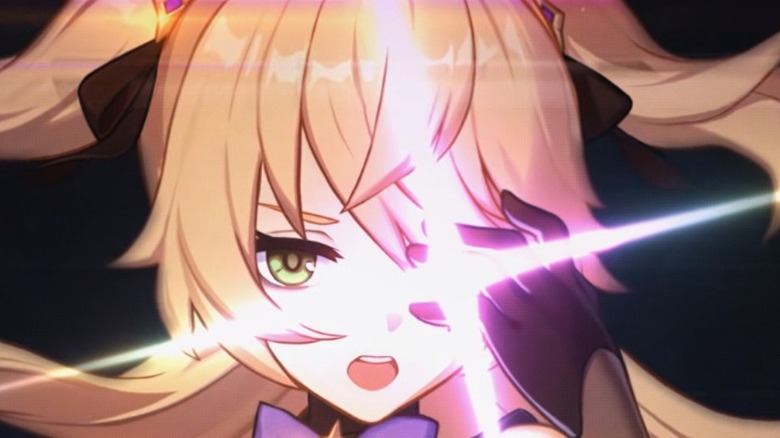 HoYoverse
"Genshin Impact" has seen plenty of ups and downs since it was released. The game raked in awards, but players also wanted to sue the developers less than a year later. Since then, it seems as though the game has largely won players over, garnering an impressive player base that excitedly waits for new characters and content. And with constant updates arriving regularly since the game's launch, "Genshin Impact" is still going strong.
Advertisement
One of the features that was introduced to the game after it was launched was the addition of alternate costume skins for characters. In the past, HoYoverse has created ways for players to get skins for free, like the Orchid's Evening Gown for Ningguang. In update 2.8 of the game, players were given the chance to get a free outfit for Fischl, a 4-star character introduced way back when the game launched. Luckily for dedicated players, obtaining the free costume is fairly easy to do.
Obtaining Fischl's outfit Ein Immernachtstraum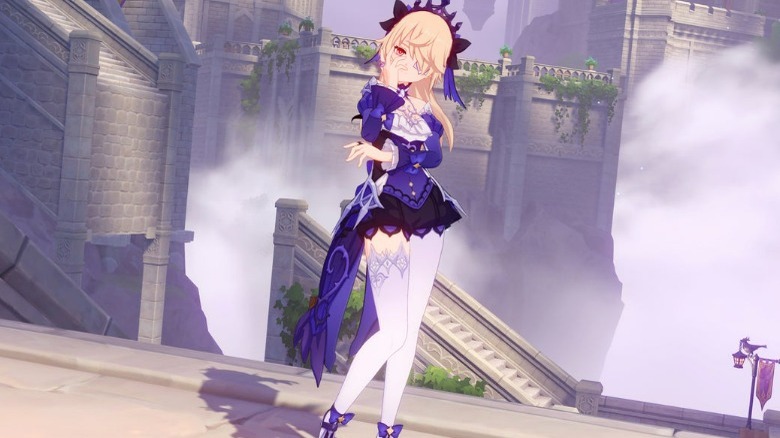 HoYoverse
According to the official "Genshin Impact" website, Fischl's "Ein Immernachtstraum" outfit is obtainable until update 2.9 is released. Players need to be Adventure Rank 32 and have access to the Golden Apple Archipelago from the quest "Summertime Odyssey: I."
Advertisement
All players need to do, once they've gotten to the Golden Apple Archipelago, is to find Phantasmal Conches. They're scattered around the island, and collecting them remains pretty interesting as they have various recordings and pictures from the game's past with them.
Unfortunately, once update 2.9 hits servers, the Golden Apple Archipelago will no longer be accessible. After the location leaves the game, players will need to spend 1,680 Genesis Crystals if they want the skin. This equals out to roughly $25 USD if players don't have any first-time buy bonuses. Even if you don't use Fischl regularly, it's worth grabbing the skin for free, just in case you ever decide to add her to your party.