League Of Legends Pro Faker Takes Serious Measures Against Harassers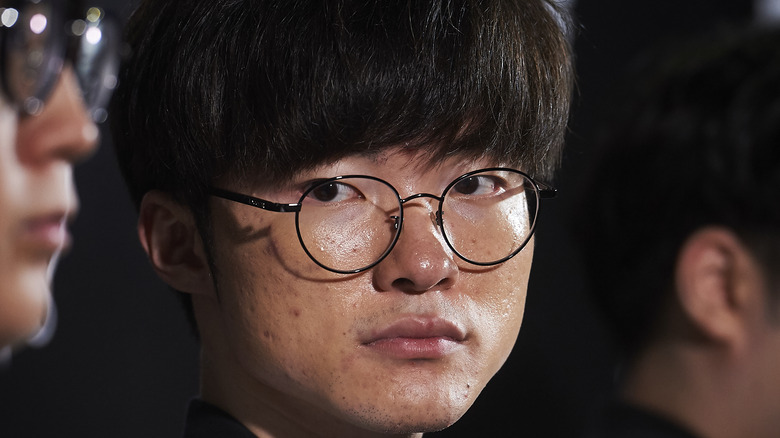 Borja B. Hojas/Getty Images
Lee "Faker" Sang-Hyeok, a professional "League of Legends" player with T1, has filed lawsuits against individuals accused of harassing him online. The lawsuits were revealed on Twitter and have been filed in South Korea by Apex Law LLC on behalf of Faker and T1. The representatives alleged that Faker, who became a co-owner of T1 as part of his handsome contract, has dealt with continued harassment targeted at him and his family. According to a statement from his lawyers (translated via Inven Global), the individuals have only gotten more malicious with their attacks despite T1 and Faker's request that they stop, prompting the esports pro to take action.
Advertisement
Faker's lawyers asserted that, at the request of Faker, only those accused of the most malicious and consistent online harassment will be targeted by the criminal lawsuits, but that they aim to have them punished to the full extent of the law. While his legal team was careful not to give away any identifying information, they did provide some examples of the harassment. "They were slanders targeted towards Faker's mother and drawings that would be considered unspeakably foul," the representatives claimed. T1 also clarified that this would not be a one-time endeavor.
T1 will continue to sue people who harass its members and players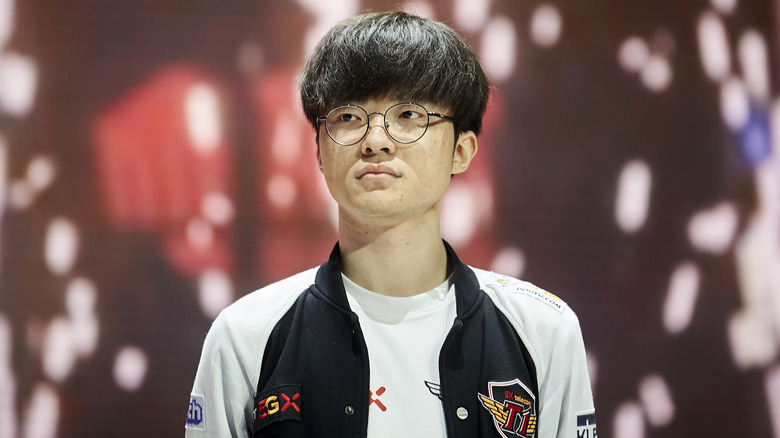 Borja B. Hojas/Getty Images
"The suits that we're filing today are not one-off measures. T1 would like to clarify that should there be additional cases of those that violate the personal rights of our players, we will proactively take legal action to protect our players," a T1 spokesperson said. It seems the online harassment of T1 and its players has reached a tipping point where the organization feels it has no choice but to take legal action. While Faker is one of the more well-known, and higher paid, "League of Legends" pros, multiple people in the industry have reported experiencing this type of harassment to varying degrees.
Advertisement
In the statement, Faker's lawyers stated that the lawsuits were filed under South Korea's Criminal Act Article 311, which prohibits people from publicly insulting each other. While the crime typically carries a small fine, Faker's legal team clarified that they look to go beyond this and possibly seek jail time for the individuals accused of harassment. They did clarify again that the group of people they are targeting with these suits is relatively small, since they are actively seeking punishment for those who have repeatedly harassed Faker in an extreme way.