FIFA 23 Ultimate Edition: What's Included?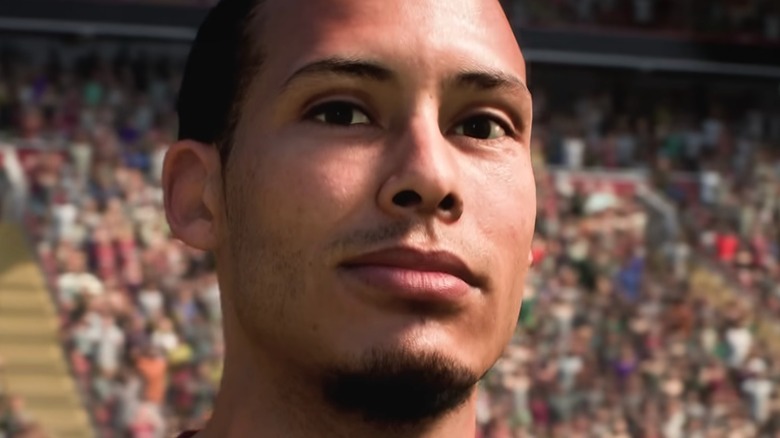 EA Sports
"FIFA 23" will be the latest installation of the world-famous professional soccer simulator franchise, as well as EA's last installment of the "FIFA" series in its current form. EA is now accepting pre-orders for standard and deluxe editions. Featuring this season's champions as well as up-and-coming players, the game will be releasing on September 30, 2022, for the PlayStation 4, PlayStation 5, Xbox One, Xbox Series X|S, Google Stadia, and PC through Steam, Epic Games Store, and EA App for Windows.
The standard edition will be available in digital and physical copies for all platforms, priced at $59.99 for the PC, PS4, and Xbox One, and $69.99 for the PS5, Series X|S, and Stadia. All pre-orders placed before the release date — regardless of platform or edition — are eligible to receive the pre-order bonuses. The "Ultimate Edition" is the deluxe bundle offered at $89.99 across platforms and includes unique in-game items, a free console generation upgrade for Xbox and PlayStation owners, as well as an edition-exclusive pre-order reward on top of all the standard bonuses. Here's what you can expect from the "Ultimate Edition."
What does FIFA 23 Ultimate Edition Include?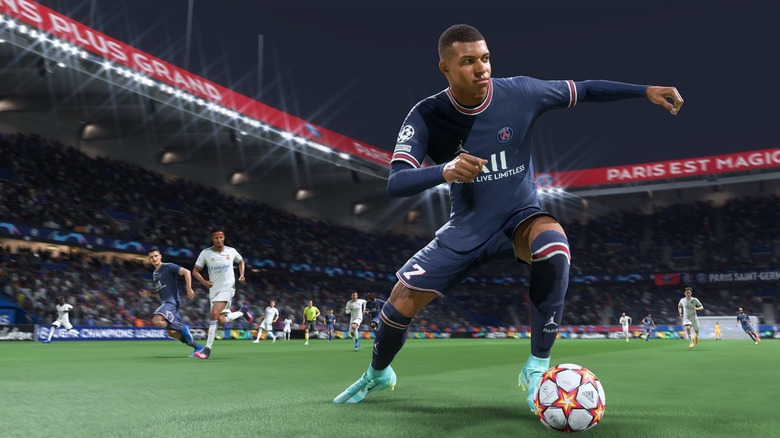 EA Sports
There are no differences in rewards between the physical and digital copies of the "Ultimate Edition," as all the extras are in-game gameplay bonuses. But, according to the official EA website, an extra $20 — or $30 if you're purchasing for the PC or one of the previous generation consoles — will get you a variety of items to help build an edge in "FIFA Ultimate Team (FUT)," the online multiplayer mode:
A free upgrade to PS5 or Series X|S editions for PS4 and XB1 customers.
A pre-order exclusive FIFA World Cup™ "FUT" Hero Player Item on Nov 11, which is only offered if you purchase the "Ultimate Edition" before August 22.
4,600 FIFA Points, equivalent to the mid-tier microtransaction currency bundle usually sold at $39.99 (per FIFPlay).
Three days Early Access, allowing players to start on September 27.
An untradeable "FUT" Ones to Watch Player Item.
An untradeable "FUT" Team of the Week 1 Player Item.
A Kylian Mbappé Loan Item, which is valid for five "FUT" matches.
A "FUT" Ambassador Loan Player Pick, which is valid for three "FUT" matches.
"Homegrown Talent," a new scenario option in the game's single-player campaign, "Career Mode."
Additionally, the last four bonus items — the "FUT" Team of the Week, Ambassador Loan, Kylian Mbappé Loan, and "Homegrown Talent" — are available as pre-order bonuses and will be included with every "FIFA 23" purchase made before September 27.