Fortnite: How To Unlock John Cena Skins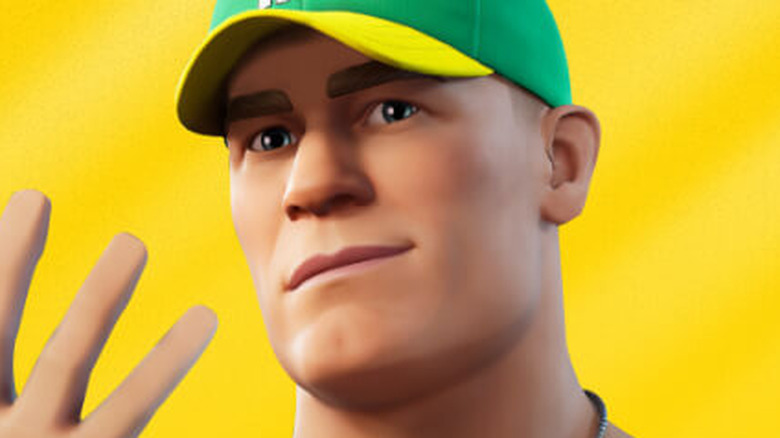 Epic Games
"Fortnite" is a battle royale game in which a colorful cast of characters in outrageous costumes fight each other until only one is left standing, so it makes sense that a professional wrestler would fit right in there. Starting July 28, this blending of wrestling and "Fortnite" will continue with the introduction of John Cena skins to the game.
Epic Games announced the new skins as part of its Epic SummerSlam event. This event will see Cena coming to Epic's "Fortnite" and "Rocket League" at the same time fellow wrestlers Undertaker, Xavier Woods, and Asuka join "Fall Guys." "Fortnite" fans will get two different skins for Cena: one of him in his Entrance Gear and another in his Ring Gear. 
Gamers will also get access to the John Cena Set, which includes Cena's championship belt (also available with the skins), a "U Can't See Me" emote, and a melee weapon. If you're eager to grab any or all of these skins and items, it will be as easy as heading to the "Fortnite" Item Shop.
John Cena in the Item Shop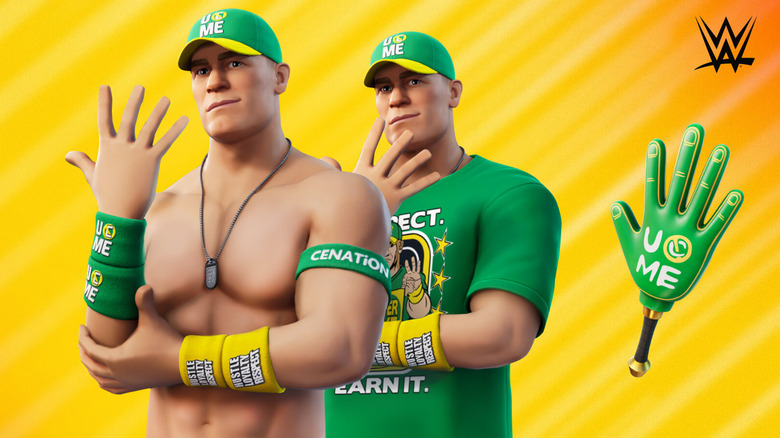 Epic Games
On July 28 at 8 PM EST, the whole John Cena collection will be available for purchase. Epic Games hasn't revealed the price for any items yet but, given the cost of recent Icon skins, which feature other real world celebrities, it's likely the Cena skins will go for between 1500 and 2000 V-Bucks. This works out to around $15-$20.
This isn't the first time a wrestler has made an appearance in "Fortnite." Another wrestler turned movie star, Dwayne "The Rock" Johnson, got to play a character in "Fortnite Chapter 3" recently, confirming a long-held fan theory in the process. Lucha wrestler skins and items have also been available for some time. Still, getting to play a famous wrestler yourself is a cool new addition to the game.
If you're a "Fortnite" and a wrestling fan, be sure to check out these new items this week. Of course, if John Cena is doing his signature move, you may not be able to see him.