This Real-Life Arcanine Has TikTok Going Wild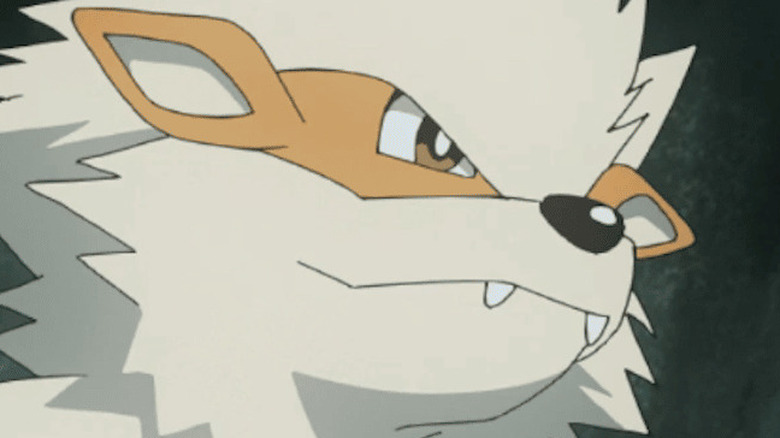 The Pokemon Company
Pet videos and "Pokémon" are two things that are pretty much guaranteed to get some love on the internet. Now, someone has combined the two and the result is an overload of adorableness.
Dog grooming artist and TikToker Gabriel Feitosa recently gave his puppy its first haircut, and while he was at it, he decided to give her a dye job as well. The result is possibly the cutest thing "Pokémon" fans will see this week. This 8-month-old poodle may start off looking like Furfrou but, by the end, she's a near-perfect copy of the fire Pokémon Arcanine – and she seems quite pleased with her transformation. The newly evolved Arcanine is shown off playing with her human, chasing her Pokéball around her home.
The poodle/Pokémon, who goes by Edea, also got to show off her new style when she took a trip to the park. She made lots of new friends, both animals and people, and the crowds seemed to love her look. They aren't the only ones. TikTok viewers are also going wild for her new look.
From pup to Pokémon
Both videos currently have over 100,00 likes and over 1,000 comments, with people praising the artistry and Edea's general cuteness. The comments section is full of digital squeals of delight, esoteric "Pokémon" jokes, and more than a few people saying that they want an Arcanine of their own. One fan even discussed his own efforts to convince his wife to let him give their own pooch an Eevee makeover.
This isn't the first time Feitosa has transformed a pup into a Pokémon. He runs his own business and offers custom grooming designs. He previously shared one of his other "Pokémon" creations, when he transformed a Pomeranian into a Pikachu. With these videos taking off on TikTok, it wouldn't be surprising to see others follow suit and share their own "Pokémon" pet makeovers.
It should be noted that not all hair dyes are safe for animals, and some dogs have sensitive skin that doesn't react well to dye. Anyone thinking about giving a furry friend the "Pokémon" treatment should consult their vet first, and leave the procedure to a professional who knows what dyes are safe to use.
So, while players are waiting for the release of Pokémon Scarlet and Violet and the new motorcycle Legendaries fans are falling in love with, maybe they'll spot another one of these "Pokémon" crossovers with real-life pets.