Things Are Looking Bad For This World Of Warcraft Spinoff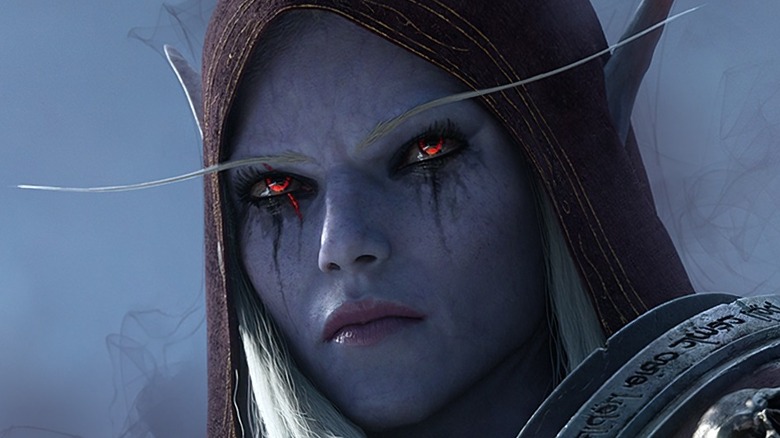 Blizzard
"World of Warcraft" released all the way back in 2004 and quickly became a smash hit. After all these years, "World of Warcraft" is still worth playing and continues to receive support and expansions from Blizzard. The game's latest expansion, "Dragonflight," is even currently in production. Despite all its success, the franchise isn't immune to setbacks — like how someone keeps attacking "World of Warcraft Classic." Most recently, it seems a planned "World of Warcraft" spinoff title just suffered a fatal blow.
This week, Zheping Huang and Jason Schreier reported for Bloomberg that an upcoming "World of Warcraft" mobile game has been canceled after three years in development. The game, which hadn't even been officially announced yet, was being developed by Blizzard in cooperation with NetEase Inc. NetEase has long been the publisher of "World of Warcraft" and other Blizzard games in China, in addition to partnering with Blizzard on the production of "Diablo Immortal." 
The canceled title was alleged to be a mobile game and an MMO set in the "World of Warcraft" universe, but with a unique style and set during a different era in the franchise's history. The cancellation of the game is likely to be a disappointment, but could be even more worrying for Blizzard fans is what this may say about the future of the developer's relationship with NetEase.
Cancelled game raises questions about Blizzard and NetEase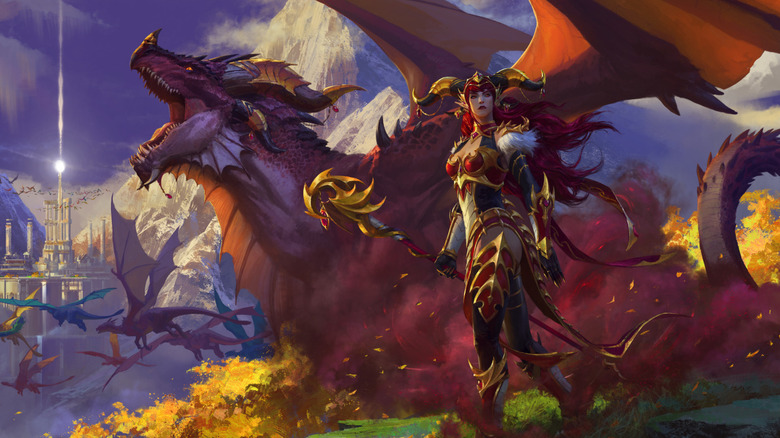 Blizzard
According to Bloomberg, the deal between Blizzard and NetEase apparently fell apart because of a financial dispute. When both sides failed to reach an agreement, the project was canceled and NetEase disbanded the team working on it. Zheping Huang and Jason Schreier noted that the ongoing Blizzard-NetEase partnership is one of the most lucrative in the gaming industry.
This isn't the first time Blizzard and NetEase have faced setbacks. Earlier this month, it was reported that things aren't looking good for "Diablo Immortal" in China when a Weibo post critical of Chinese president Xi Jinping caused the Chinese government to crack down on the developer. It led to rumors that Blizzard would be barred from releasing games for a number of years. While NetEase did release "Diablo Immortal" in July with little fanfare, it received mixed reactions.
This news will be disappointing for "World of Warcraft" fans who have been hoping for a mobile iteration of the game. While Blizzard has previously developed "Warcraft: Arclight Rumble," this mobile game is a strategy and unit collection experience — far from a true MMO. It looks like gamers will just have to keep waiting for that true, mobile "WoW" experience.