Disguised Toast Roasts Ninja's MasterClass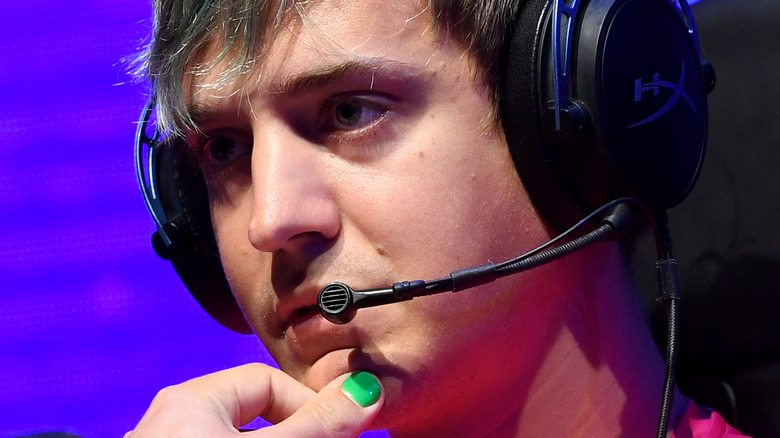 Denise Truscello/Getty Images
There's never a guarantee that someone will become famous for streaming. Many factors – including Twitch's own discoverability metrics – affect how viewers actually stumble upon small streamers. While streamers may be able retain viewers with their winning personalities and exciting content, actually getting viewers to their page could be the true obstacle. Twitch streamer Disguised Toast has criticized the platform's metrics before, warning new streamers away from Twitch because of the way its algorithm promotes certain channels over others. Now, Toast is back with a different sort of criticism that similarly includes advice to new streamers – and this time Ninja's involved, too.
Advertisement
Tyler "Ninja" Blevins is arguably one of the most famous streamers in the world, and has translated his online fame to real-world celebrity, appearing in films like "Free Guy" and signing exclusive streaming deals. With the help of his manager and wife Jessica Blevins, Ninja has managed to stay in the spotlight for years. So naturally, when MasterClass, the popular skillshare site offering classes from "masters" of their fields, wanted to create a course on streaming, Ninja was one of the first personalities it called.
Ninja's MasterClass, "Build Your Stream," promises to help streamers avoid the years it took for Ninja to grow his own channel by teaching them the skills they need to succeed as streaming personalities. The course aims to help individuals set up their streaming space, develop their channel's brand, and learn how to interact with their audience, all from the perspective of Ninja's years of experience. However, Disguised Toast has criticized the expensive class, commenting that it might not actually help streamers in the way it advertises.
Advertisement
Toast doesn't think Ninja's advice is sound
Though the full stream is no longer available, fans have managed to clip a few moments of Disguised Toast criticizing the advice that services like MasterClass endorse for gamers. "Your streaming career will never, ever start with you pressing the 'stream' button," Toast insisted. "I know you paid 200 bucks for Ninja to tell you that. He's lying to you. Ninja is a liar." Instead, Toast has completely different advice for would-be streamers.
Advertisement
"Your streaming career starts with either you starting a YouTube channel, you starting a TikTok channel, or you being really good at the game of your choosing," Toast explained. "Once you are good at either of those things ... then you can start streaming." In other words, streamers can't rely on Twitch to funnel viewers to their channel, and instead have to get their own viewers from another platform. If a streamer can leverage their fans from another platform into viewers on Twitch, then they just might have a shot.
This isn't the first time Toast has criticized Ninja's Masterclass. Last week, Toast watched a few clips of Ninja's class, commenting on the streamer's advice. When Ninja suggested that good streamers should remember facts about their viewers in order to earn loyalty, Toast lost it, laughing and pausing the video to explain his own take. In Ninja's example, he said that if a viewer commented on how they've been upset because of their sick dog, remembering the incident and asking them about the dog later might win their admiration. "I do the complete opposite," Toast laughed. "If someone tells me about how sad they are, I'm like, 'I don't give a s***, you're bringing down my vibes.'"
Advertisement
How much does Ninja's class really cost?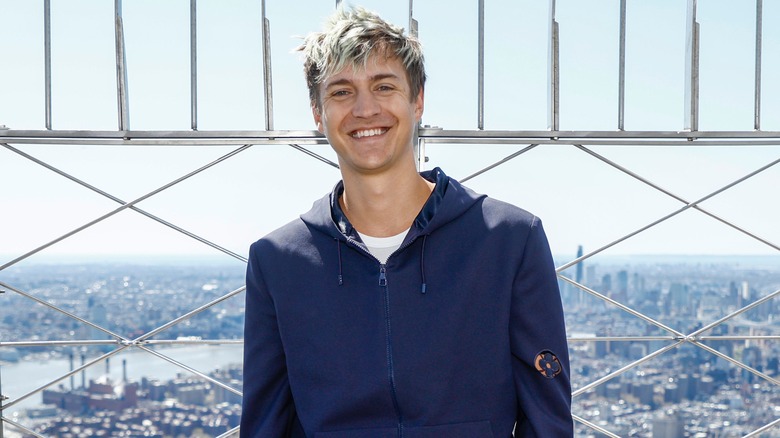 John Lamparski/Getty Images
Toast specifically pointed out how expensive the Masterclass was, and how it takes advantage of viewers, but is Ninja's class really ludicrously pricey?
The answer isn't really clear. Though Toast suggested that viewers have to pay $200 to hear Ninja's advice on streaming, MasterClass doesn't offer individual classes for purchase. Instead, it allows users to access all classes for $15 per month – if they choose to pay annually. Ninja's class seems to be a Session, which features a structured 30-day format and feedback from Teaching Assistants who moderate the class. While Sessions are included in one's MasterClass membership, that doesn't erase the fact that the membership itself could ultimately cost users $180 per year.
Advertisement
Regardless of the price, Toast's comments suggest that Ninja's advice is disingenuous, and that streamers often have to put in work on other platforms to earn viewers. Even though Toast has some regrets about his own streaming career, which really kicked off at Facebook Gaming, he's dedicated much of his time to helping steer younger streamers away from certain internet doom, and roasting Ninja seems to just be another part of that advice.
Ninja's class on how to become a successful streamer is currently closed, but it may open again in the future.