Call Of Duty: Modern Warfare 2: How To Get Into The Open Beta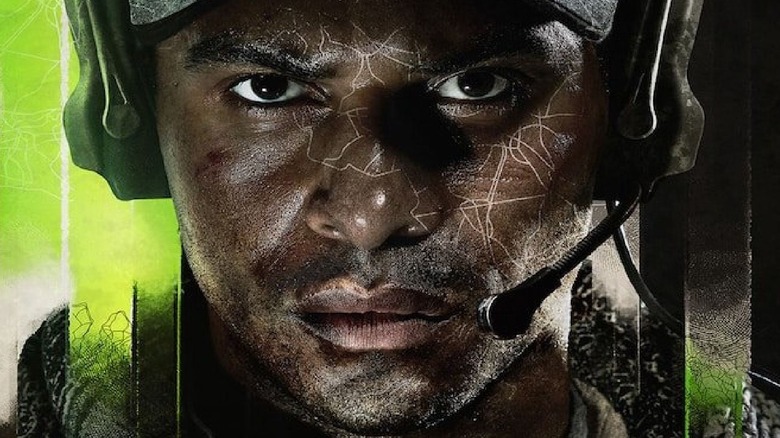 Activision
"Call of Duty" fans are eager to get their hands on something fresh, especially after the tepid response to "Call of Duty: Vanguard." The next entry in the series, "Call of Duty: Modern Warfare 2," is a sequel to the much-loved "Modern Warfare" reboot from 2019. And there are plenty of reasons why fans are wanting to get a look at it as soon as possible. Firstly, Activision announced that "Modern Warfare 2" would release on last-gen consoles, leaving many worried about the game's quality. Secondly, Activision warned gamers that the series' cheating problem will likely carry over into "Modern Warfare 2." It makes sense that players might want to hop into the game's upcoming beta to see if the series overcomes these issues.
The silent majority of fans still seems to be looking past the aforementioned controversies and is excited to dive into "Modern Warfare 2" on October 28. But not everyone will have to wait until then to get a taste of the new title, because there are multiple opportunities on the way to participate in the "Modern Warfare 2" open beta. Here's how to access it.
Preorder to get early access
A surefire way to get into the "Modern Warfare 2" Beta is to preorder the game. Both the Standard and Vault Edition provide gamers with beta access. However, PlayStation users will get into the beta first and have the longest window of playtime.
The "Modern Warfare 2" beta is split up into two phases, with the first weekend relegated to PlayStation owners exclusively. The first beta weekend takes place September 16-17 and is available to those who preordered the game or redeemed a beta access code. The second beta dates are September 18-20 and are accessible to all PlayStation users, regardless of preorder status. And of course, those that preordered will also be able to participate on these dates, extending their opportunities to try out the game.
The second full beta test begins on September 22-23 and is accessible to Xbox, PC, and PlayStation players. Like the first PlayStation weekend, all Xbox and PC players will need to preorder or have a beta code to participate during these dates. However, any PlayStation user can participate regardless of preorder status. The final beta window is open to all players, taking place on September 24-26. Again, this includes Xbox, PlayStation, and PC users.