This Beloved Fighting Franchise Is Returning After Two Decades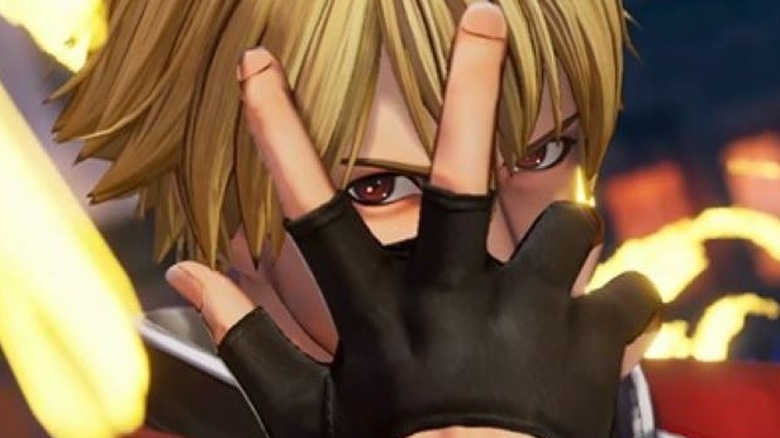 SNK Corporation
We already had comebacks for "New Pokemon Snap," "NEO: The World Ends With You," and "Soul Hackers 2." Now, "Fatal Fury/Garou" has joined the train of video game franchises returning after a decade or more of radio silence. SNK, best known for developing "Samurai Shodown" and "King of Fighters," announced the sequel to its long-neglected franchise at this year's EVO.
Advertisement
"After more than 20 years, 'FATAL FURY / GAROU' is coming back! Finally, the long awaited sequel has been green-lit!" read the announcement tweet. It also directed readers to a teaser trailer that drops three major hints about the story: "The City of Legend Still Breathes," "Hungry Wolves Back on the Prowl," and "A New Destiny Hidden In Darkness." "Fatal Fury/Garou" isn't actually the name of the follow-up, but acknowledges the series' two names: It's called "Fatal Fury" but also "Garou."
Rock Howard, the protagonist of "Garou: Mark of the Wolves," is the featured character in the tweet's image and in the still picture in the trailer. He probably will also star as the protagonist in the sequel, considering his highlighted presence. The two silhouettes shown seem to be Billy Kane and "Garou" villain Kain R. Heinlein. 
Advertisement
Here's the background on "Fatal Fury" and how it reached the point of this latest sequel. "Legends never die," or so SNK says.
The history of Fatal Fury/Garou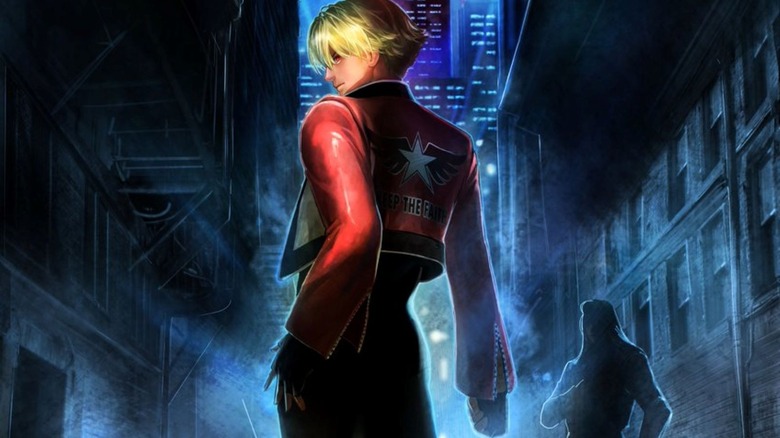 SNK Corporation
The first "Fatal Fury" game launched in 1991 for the Neo Geo, an SNK-developed arcade cabinet. In that sense, its origin mirrors "Street Fighter" and "Mortal Kombat." The sequels mainly released on the Neo Geo (though most have received ports to other platforms) until "Garou: Mark of the Wolves" in 1999. It's been over 20 years since that latest "Fatal Fury" game. 
Advertisement
"Fatal Fury" has a close relationship to its sister series "King of Fighters." Rock, recognizable by the shaggy blonde hair and red biker jacket, is seen in SNK's flagship franchise. Terry Bogard, Andy Bogard, and Joe Higashi are just three characters that appear in both series. Other "Fatal Fury" figures like Geese Howard also turned up as DLC characters for the recently released "King of Fighters XV." Heck, Terry Bogard was popular enough to have his own seat in "Super Smash Bros. Ultimate" (even if Kirby upstaged Terry's debut).
SNK hasn't revealed what platforms the "Fatal Fury/Garou" sequel will support, just that it exists. In the meantime, those curious about the company's games can nab the newest "King of Fighters" when it's on sale. 
Advertisement