How Does MultiVersus' Character Rotation Work?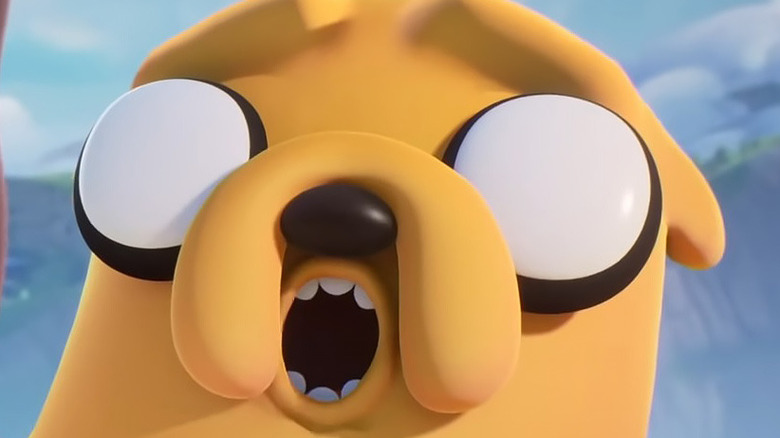 Warner Bros. Games
Though still only in its Open Beta, "MultiVersus" has taken the world by storm. Warner Bros. Games' free-to-play platform fighter features characters like Shaggy, Batman, and LeBron James duking it out in 1v1, 2v2, or four-player free-for-all matches. Despite the title's success and notoriety, fans recently learned the disappointing news that Season 1 of "MultiVersus" is delayed. While much of "MultiVersus" might feel familiar to anyone who has played a "Super Smash Bros." game, there are a few major details that separate the two platform fighters. 
A key difference between the two is the free character rotation. Since "MultiVersus" is a free-to-play game, players can only permanently unlock characters after either spending some in-game coins or parting with some real money. Without buying characters, players can only choose from those available through the current free character rotation, but it isn't a feature that's properly explained in "MultiVersus." With fans thinking there are a ton more "MultiVersus" characters on the way, here's how players can prepare for battle by learning how the free character rotation works in "MultiVersus."
Four free characters rotate every two weeks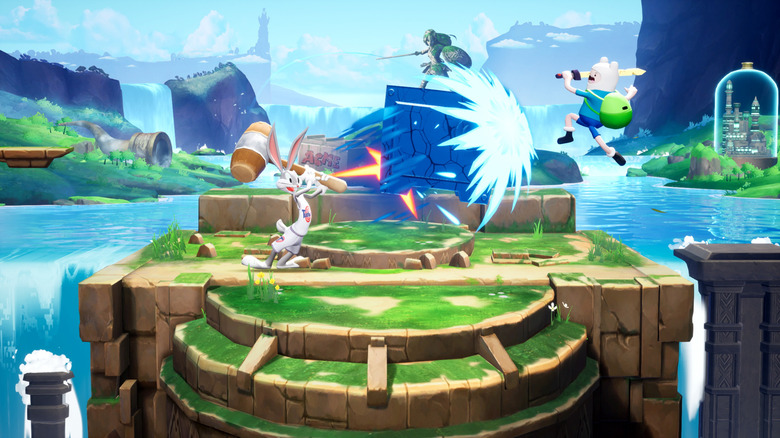 Warner Bros. Games
Warner Bros Games' Director of Social and Community Nikki Grantham took to the MultiVersus Discord to explain exactly how the free character rotation works (via VGC.) There will always be four characters available in the free rotation, which changes every two weeks. Any character leveling or progress made with the free characters isn't lost when the rotation happens, so if players later unlock a character or the character come back into the free rotation, all level progress and perk unlocks are still there.
When characters leave the free rotation, players can opt to regain the character and permanently unlock them by spending some in-game gold. It typically ranges between 1,500 and 3,000 gold (per Shacknews) to unlock a character. Another option is to use Gleamium. Gleamium is the paid currency in "MultiVersus," and all characters cost 700 Gleamium (roughly $7) to unlock. Unfortunately, for anyone who wants to keep playing "MultiVersus" without spending real-world money, a good chunk of time will be needed to grind out enough gold to buy a favorite character — or deal with the free character rotation taking a main away.