Forspoken's New Trailer Has Everyone Saying The Same Thing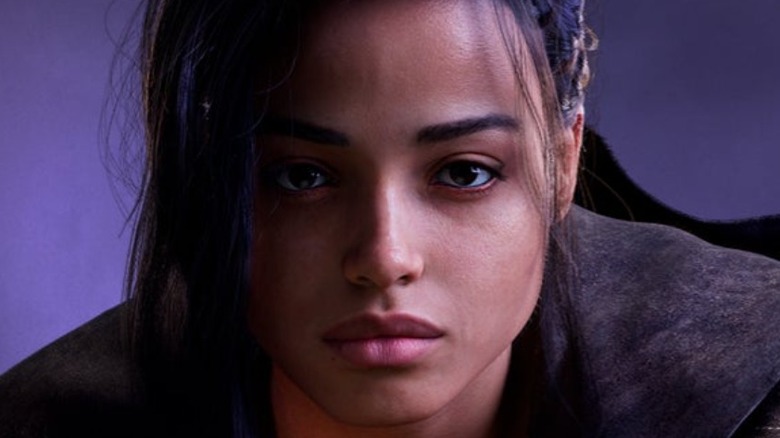 Square Enix
Early looks at Luminous Productions and Square Enix's "Forspoken" have been mostly impressive so far. The action-RPG title that takes a modern-day woman and transports her to a wondrous fantasy setting has been shown in snippets over the past year. Thus far, the several minutes worth of gameplay and story-related content that has been shared has been met with mostly positive feedback due to its gameplay fluidity and next-gen graphics. With "Forspoken" due for a PlayStation 5 and PC release (sorry, Xbox players) in January 2023 after previous delays, the hype train for the game is now in full-swing. That hype train might've stalled out a bit with the game's most recent promotional trailer being not-so-warmly received, though.
On August 8, 2022, the official "Forspoken" Twitter account published a new 30-second advertisement for the game. The footage contained within the trailer hits on all the things that prospective buyers have already seen, featuring dialogue about "freakin' dragons," talking to a cuff, and maybe deciding to fly. The ad has gotten tons of engagement on Twitter, racking up over 2.8 million views, over 13,000 likes, and has been retweeted over 9600 times. Unfortunately, pretty much everyone is saying the same thing about it — and it isn't exactly flattering feedback.
Most people think the new Forspoken ad is cringe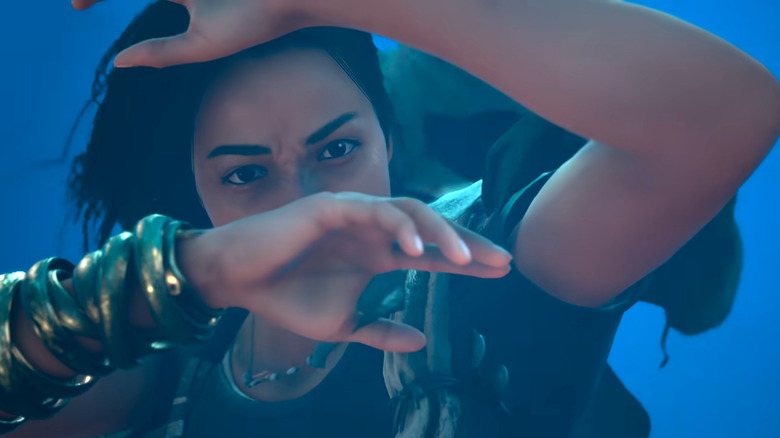 Square Enix
Upon its release, the dialogue featured in the new "Forspoken" advertisement/trailer was completely roasted by the internet, with many commenting on it seems to be trying too hard. Another common thread has emerged of users creating parodies of the advertisement's dialogue by modifying it to fit the narratives of other games, be it the rootin' tootin' "Red Dead Redemption 2" or Kratos from "God of War" being "all about that axe life." Voice actor and YouTuber SungWon Cho, a.k.a. ProZD, similarly created a skit in which he played a skeptical Mario using dialogue from the "Forspoken" ad.
Even the video game media joined the dogpile. "It's frustrating to hear dialogue this bad from 'Forspoken,' given that everything I've actually seen from gameplay continues to look absolutely stunning," Paul Tassi of Forbes said regarding the new trailer. "The superpowered magic-wielding combat actually seems pretty fantastic, and no amount of bad scripting will probably turn me away from playing, but it's not great to have to deal with." Nicole Clark of Polygon was also critical of the trailer's dialogue, negatively comparing it to something from a Joss Whedon film. It seems Clark wasn't alone in this critique, as Paul Tassi noted that Joss Whedon trended on Twitter after the newest ad for "Forspoken" was released.
It remains to be seen if this latest trailer will truly sour fans on playing "Forspoken" when it finally launches, but viewers are certainly running with this bit.