Is Forspoken Coming To Xbox Series X And S?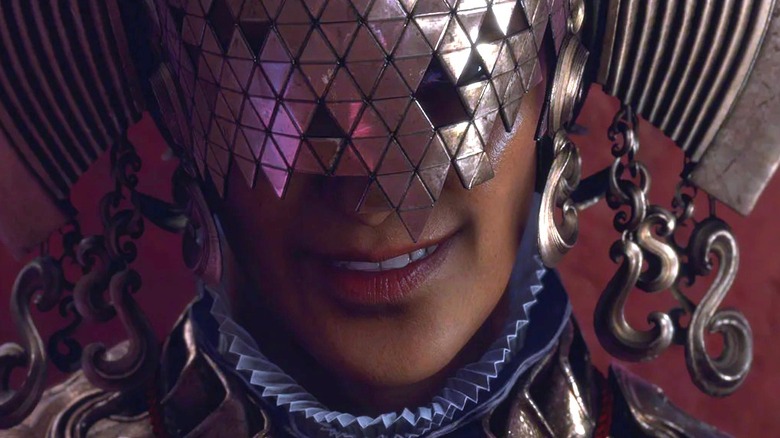 Square Enix
"Forspoken" fans got terrible news when publisher Square Enix announced that the game would miss its May 25, 2022 release date. The situation grew even worse when "Forspoken" got hit by another big delay, pushing the launch all the way into January 2023 –  a full eight months later than originally planned. 
First revealed in 2020, buyers know quite a bit about "Forspoken" thanks to its story introduction trailer and the "Worlds Collide" gameplay trailer, but there's still plenty of mystery surrounding the magical land of Athia and protagonist Frey Holland. When the entry finally launches, these secrets and more will be available for PlayStation 5 and PC players to uncover and explore. Unfortunately, the title will skip the PlayStation 4 entirely, implying that it will also pass over the Xbox One. The Xbox Series X and S, however, are another story.
Forspoken is a timed PlayStation 5 console exclusive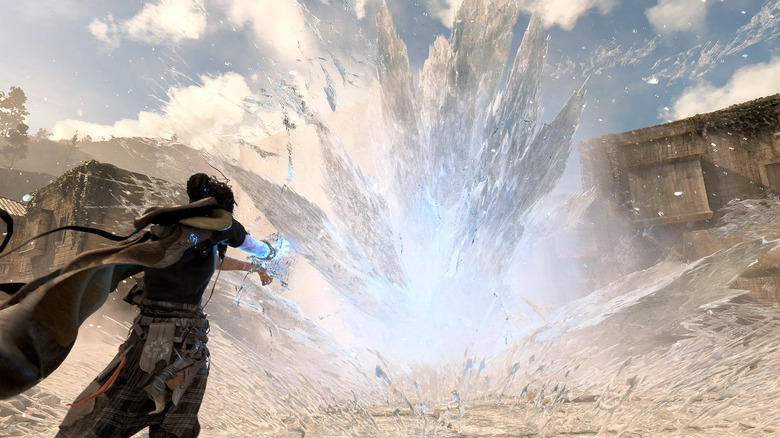 Square Enix
Square Enix and developer Luminous Productions unveiled "Forspoken" under the working title "Project Athia." In a brief sizzle reel for the PlayStation 5 console looking at new and upcoming games, the companies revealed that the entry won't come to other consoles for a minimum of 24 months after launch. Given this, Xbox Series X and S players won't be able to get their hands on "Forspoken" until at least January 24, 2025 or later. 
2025 is far away for a game first shown off in 2020. It's also unlikely that an Xbox version of "Forspoken" will release at the exact moment the timed PlayStation exclusivity deal ends. It's not all bad news, though. As mentioned before, players can pick up the entry for PC at the same time it finally arrives on PlayStation 5. This doesn't help those who play exclusively on Xbox systems, but it does show that Sony continues to embrace the idea of releasing games on both its family of consoles and PC.