NickMercs's Mask-Less Event Is Raising Eyebrows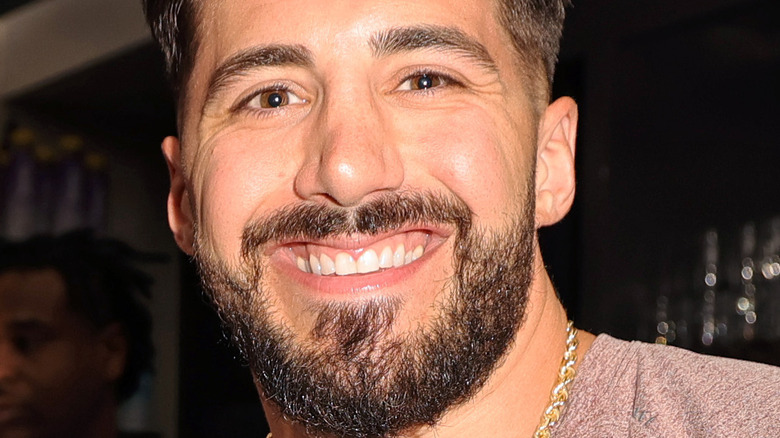 Momodu Mansaray/Getty Images
It might seem like the COVID-19 pandemic is over, but it isn't. Many gamers are still apprehensive, with new cases and studies coming out about the virus that put us all into lockdown. Even with masks and vaccines, there's no guarantee that you'll come out of a convention COVID free — as seen at GenCon 2022. That's why the new TwitchCon guidelines caused such an uproar when the public learned it wouldn't require any masks or vaccine requirements. Now, in response to the backlash, TwitchCon has reversed course, and masks and vaccine requirements are back in. 
"We've heard from many of you that you want a safer TwitchCon, so we're updating our policy. Masks will be required indoors, as well as either proof of vaccination or a negative COVID test," the company tweeted with a link to its latest guidelines. "Let's make the ultimate squad up safe and accessible for everyone."
However, with so many gamers still calling COVID guidelines an overreaction, it was still a controversial decision. Anti-mask and anti-vaccine attendees already bought tickets for TwitchCon. Twitch offered refunds, but it wasn't enough to wipe away the disappointment.
That's where Nickmercs comes in with his own mask-free event.
What's this Nickmercs meetup?
After the latest guidelines were revealed, Nickmercs countered Twitchcon's announcement with his own. 
"The MFAM and I will be doin' our thing down in SD, it'll be poppin' all weekend. Already spent over $300K with more to come. No mask requirements, no vaccine requirements at our events. Do you, and we'll see ya there," he tweeted. MFAM is short for "Mercs and fam," the nickname of his community. 
Some commenters were disappointed in Nickmercs for undermining the point of Twitch's public safety announcement. When asked about how he felt about possibly putting himself and others at risk, he wrote, "If you wanna live in fear of a virus, be my guest. The CDC backed off. We're following all the rules and state guidelines. I'm gonna get out there and live live live."
Many didn't understand why others are upset about the separate event. "If you don't plan on going to his gathering, don't complain. It's literally no issue to you. Enjoy Twitchcon and move on," one supporter wrote.
Other commenters still tried to argue the issue on Nick's announcement. "What's the problem with people following a precaution as easy as putting a mask on? Be the bigger person bro. Trump vibes lately." In response, another person pointed out that this isn't a "lately" thing and that Nickmercs has liked tweets related to climate change and COVID just being "scare tactics" to manipulate Americans. He still hasn't done anything as outrageous as Dr Disrespect's coronavirus talk, though.