Destiny 2 Cheat Maker Slams Bungie's Latest Lawsuit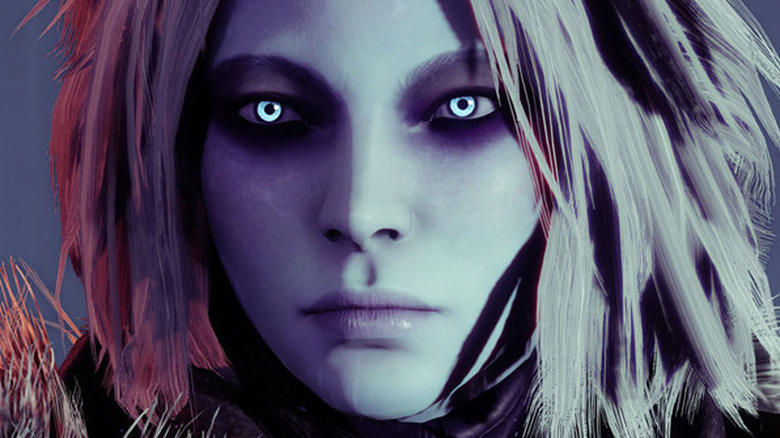 Bungie
It's been a few years since Bungie and Activision split, but that hasn't kept Bungie from making headlines. Sony's purchase of Bungie had the internet going wild following its announcement, and that merger will likely aid Bungie's primary intellectual property, "Destiny," as it sets its sights on Hollywood.
Advertisement
More recently, Bungie has had some less positive time in the limelight — particularly when it comes to people messing with "Destiny 2." Bungie sent a dire warning to fans attempting to play "Destiny 2" on Steam Decks, while allegations of cheating led Bungie to sue one streamer (among other shocking reasons). During all of this, Bungie has engaged in extended legal battles with AimJunkies, a website that creates and sells video game cheats. AimJunkies has retaliated by taking steps to come after Bungie with legal action of its own.
The conflict began last year when Bungie levied a complaint against AimJunkies within a Seattle-based federal court. "Defendants develop, advertise, use, and distribute a software cheat that purports to give players an unfair advantage in Destiny 2," read the original complaint (via TorrentFreak). "Defendants are infringing Bungie's copyrights and trademarks, circumventing technological measures protecting access to Destiny 2, and breaching and inducing other players to breach Bungie's Limited Software License Agreement." AimJunkies has since argued that the law doesn't prohibit cheating and denied Bungie's copyright infringement claims — claims that the court later dismissed. Bungie filed an amended complaint in May.
Advertisement
AimJunkies takes aim at Bungie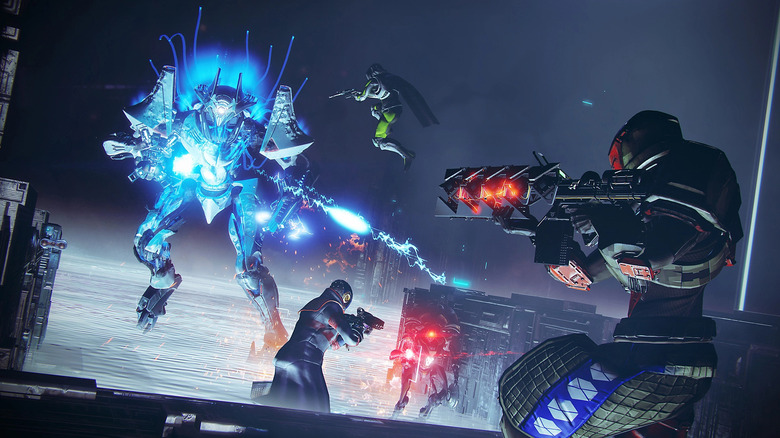 Bungie
The conflict between Bungie and AimJunkies continues with the latter claiming that not only is its creation and distribution of cheating software well within its rights, but that it doesn't negatively affect Bungie or "Destiny 2." Any player that's been unable to fully enjoy PvP activities within "Destiny 2" thanks to cheats sold by AimJunkies such as aimbots or wallhacks might not share this particular ideology. 
Advertisement
In a press release shared by TorrentFreak, Phoenix Digital Group (the company allegedly responsible for the cheat software) stated that it believes a solution could be found by joining forces with Bungie. "We at Phoenix Digital Group have offered to work with Bungie ... to implement our features in a version of their game for distribution, but their pride and bully mentality prohibits them from thinking out of the box." The press release takes several shots at Bungie, questioning many of its claims and asserting that the AimJunkies software helped draw in players and increase sales.
With AimJunkies so confident in the legality of its actions, it seems that this battle is far from over.