Hidden MultiVersus Voice Lines Reveal Two Wicked New Characters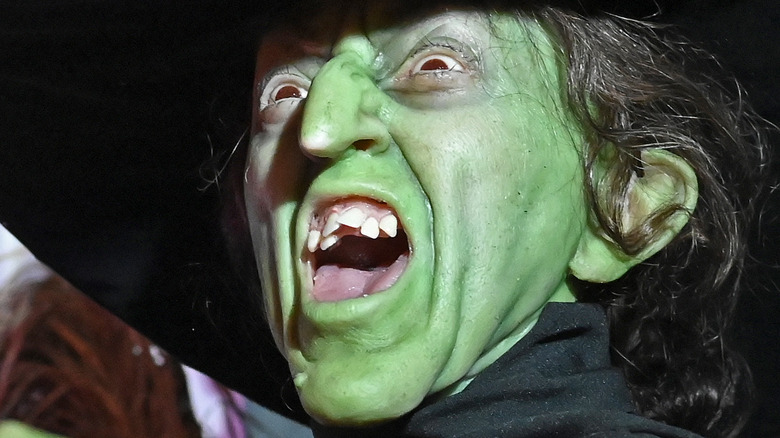 Michael Tullberg/Getty Images
"MultiVersus" has officially launched and kicked off Season 1. This means that Morty will be added to the game shortly, with Rick to follow. As part of the launch, Player First Games revealed that Black Adam from DC and Stripe from "Gremlins" will also be added to the roster. However, data miners have found some new voice lines in "MultiVersus" that point to two more characters coming in the future that haven't been announced.
As reported by VGC, AisulMV shared the audio clips on Twitter, revealing that Beetlejuice and the Wicked Witch from "The Wizard of Oz" will be joining the roster. The Beetlejuice voice lines have been taken down by copyright claims, but some of his voice lines reportedly reference the Wicked Witch being playable, saying things "I've teamed up with a green-skinned angel" and "Not time to hit that Yellow Brick Road yet." Considering the evidence in-game that there are at least a dozen more characters on the way, it seems like these two characters will likely join the roster at some point in the future. The voice lines found for the Wicked Witch appear to be for an announcer pack, which most playable characters already in the game have. "MultiVersus" fans seem excited about the new characters for the most part.
MultiVersus fans are intrigued by Beetlejuice and the Wicked Witch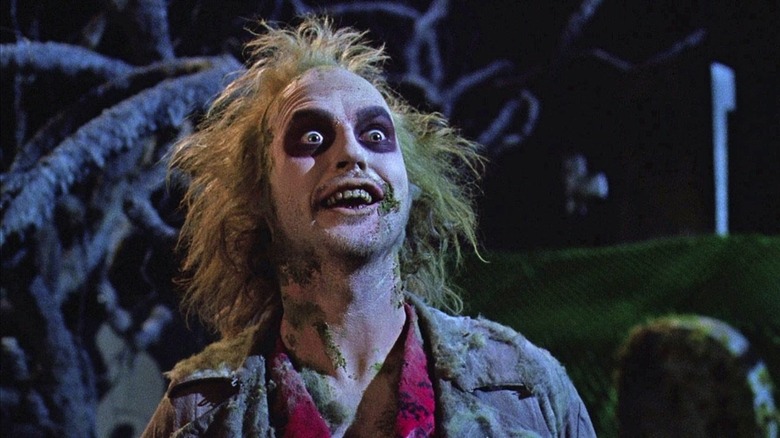 Warner Bros.
Over on the "MultiVersus" subreddit, fans seem excited about Beetlejuice and the Wicked Witch, which are more obscure, older characters that most people wouldn't have picked for a fighting game. One fan said that the two characters would make perfect October releases to line-up with Halloween. Another fan said they were intrigued by the Wicked Witch. Oddly enough, "MultiVersus" already has a reference to the Wicked Witch in the game, in the form of an achievement referencing her "and your little dog too!" line.
Another fan was happy to have the Wicked Witch as another villain character on the roster. Other fans are excited to hear some of Beetlejuice's iconic lines, although some of them might be too inappropriate for "MultiVersus." As for when players can expect to get their hands on the Wicked Witch and Beetlejuice, it likely won't be for a bit. There will be a one month gap between LeBron and Morty. It seems likely that the announced characters of Rick, Black Adam, and Stripe will be released before these speculative characters. Regardless, it seems like Player First Games is willing to pick more obscure characters for its fighting game.