Marvel's Spider-Man: How To Install The Stan Lee Mod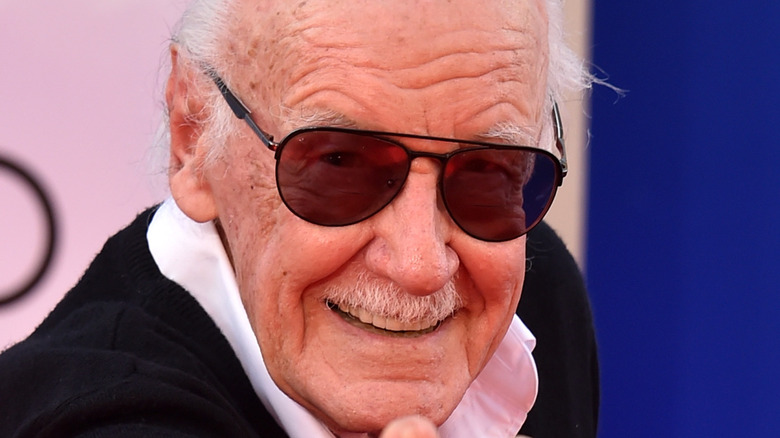 Alberto E. Rodriguez/Getty Images
"Marvel's Spider-Man" was easily one of the most popular superhero titles on the PS4, and the sequel, "Marvel's Spider-Man: Miles Morales," quickly became something of a bridge between console generations. Still, it was a bit of a surprise when Insomniac Games and PlayStation Studios announced that the remastered version of the first game would be coming over to PC, especially given how carefully Sony tends to guard the exclusivity of its games.
People are also excited about the new features this upgraded version of "Marvel's Spider-Man" is bringing to the table. Not only does it have updated graphics, ray-tracing and various other visual upgrades, but the arrival of "Marvel's Spider-Man" on PC has opened the game up for the modding community to add their own flavor. Dozens of mods have already been added to its page on Nexus Mods, including everything from new suits and texture packs to mods that let you play as entirely different characters like Black Cat. One mod even stars the man who co-created the masked web-slinger himself: Stan Lee. Installing the mod can be a little tricky, though. Here's how to do it.
Stan Lee does whatever a spider can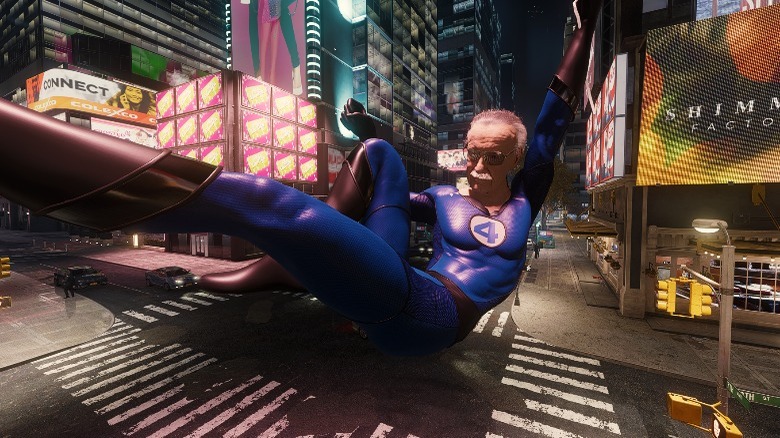 tiffsomniac/Sony Interactive Entertainment
Stan Lee may have cameoed in a lot of Marvel movies, but getting him to make an appearance in the game is going to be a little trickier. It's worth noting that players should be cautious when choosing to install third-party mods in their games. Mods can be a lot of fun, but is always a degree of risk that they can ruin save files and even corrupt the game itself. Backing up your game files is always recommended.
The first thing players who wish to install the tiffsomniac "Stan Lee" mod need to do is to download the "Spider-Man PC Modding Tool," which can also be found on Nexus Mods. Once they have downloaded both the mod and the tool, they simply need to open the SMPC modding tool, click Install Mod, and then select the StanLee.smpc file from the directory. Once installed, the Spider-Clan suit will be replaced with Stan Lee in a Tuxedo. Meanwhile, the Bombastic Bag-Man suit will remain the same, except the paper bag will be replaced with Stan Lee's head.
Excelsior!