Why Fans Think Death Stranding Is Coming To Xbox Game Pass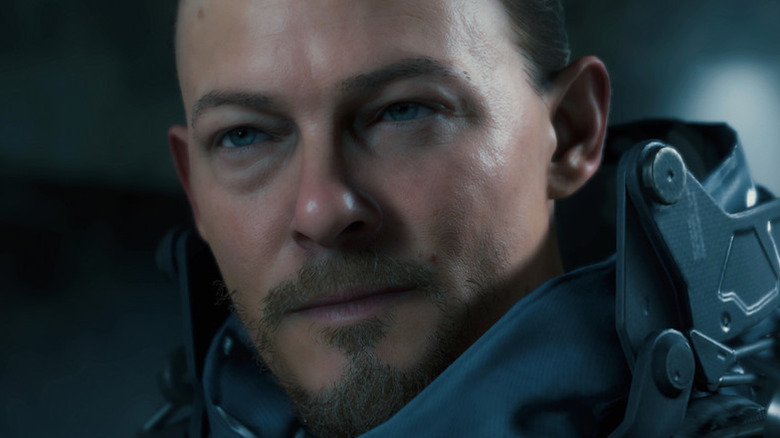 505 Games
"Death Stranding" was one of the most anticipated games to date, as evidenced by the massive number of views its reveal trailer received. This popularity was partly due to the legendary Hideo Kojima, who previously directed the beloved "Metal Gear" series, spearheading the project. Naturally, fans were excited to see what else he had to offer. Development for "Death Stranding" began after Kojima's messy split from Konami, which led him to form his own company to create a brand new IP.
Upon its PlayStation 4 release, "Death Stranding" wowed critics and gamers alike with its incredible cast, unique concept, and engaging story. The following year, "Death Stranding" released on PC via Epic Games and Steam. But even with "Death Stranding 2" rumored to be in production, some gamers still haven't been able to dive into the original entry, as it never made an appearance on an Xbox console or the Xbox Game Pass. But that may change according to interpretations of a supposed hint dropped by Xbox itself.
Did Xbox hint at Death Stranding for PC Game Pass?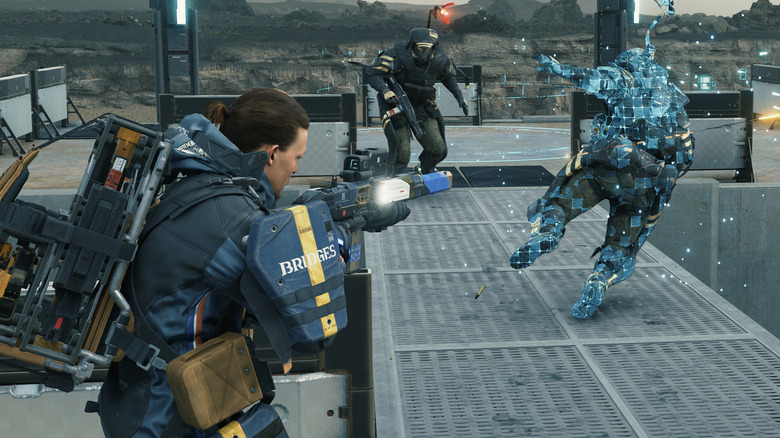 505 Games
On August 16, the official Xbox PC Game Pass account changed its profile picture to an image of a rainy hillside with a rock in the foreground. A tweet accompanied the move, explaining, "Sometimes we just like a good landscape picture." Upon further inspection, savvy Twitter users discovered that the area in the profile picture appears to match a location in "Death Stranding." As a result, many saw this as a subtle indicator that "Death Stranding" would make its way to the Xbox Game Pass for PC and maybe even Xbox consoles in the near future.
Not everyone was convinced, however. According to its Steam listing, Sony owns the IP, copyright, and trademark of "Death Stranding." This left some questioning PlayStation's willingness to provide access to the IP to Xbox — especially after recent allegations that PlayStation has blocked games from being listed on Game Pass. Still, certain individuals are sure that "Death Stranding" will come to Xbox Game Pass because 505 Games published the PC version, possibly giving it the ability to make a deal with Microsoft. This may track with Kojima's confirmed partnership with Xbox.
Kojima recently shared images of himself working on footage for a project that could be a "Death Stranding" Game Pass trailer to be shown during the upcoming Gamescom 2022. It's unclear if or when gamers will hear more about "Death Stranding."