Pokimane's Twitch Return Has Fans Going Wild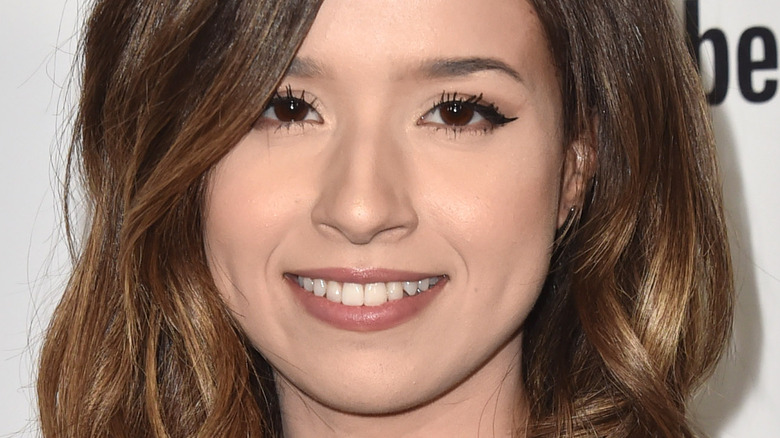 Alberto E. Rodriguez/Getty Images
Pokimane is one of the biggest content creators on Twitch, with her gaming and variety livestreams reaching tens of thousands of people. She also frequently collaborates with fellow content creators, like she recently did when partnering with Jakenbake to produce an IRL vlog series in Korea. But Pokimane's time on Twitch hasn't been all smooth sailing. In the past, the streamer has been the subject of a few different controversies. For instance, the streamer posted created a meme about the Johnny Depp/Amber Heard trial that upset many of her fans. Still, due to her popularity, it's safe to say that her biggest fans have continued to offer unwavering support to the streamer.
Advertisement
Cut to July, when Pokimane announced that she would be taking a hiatus from streaming on Twitch for an unspecified amount of time to perform a "mental reset." Fans were bummed out by the announcement, but many viewers and fellow streamers respected her decision to step away for a bit. This reaction was probably helped by the fact that she explained she was already looking forward to her eventual return. 
And now, according to an update by Pokimane, it might not be long at all until she returns to Twitch, and it has fans going wild.
She's preparing a new setup
On August 22, over a month after her break began, Pokimane sent out a tweet to inform her followers about her situation. After thanking her fans for their support, Pokimane wrote, "my new stream room isn't finished yet, so I'll announce a return-to-stream date soon!" As regular viewers know, Pokimane recently moved apartments after her Korea trip and seems to still be in the process of getting everything set up.
Advertisement
Last month, viewers got a glimpse of her in-progress setup and were quick to joke that it looked very similar to her previous one. For example, someone in the replies to Pokimane's most recent tweet even made a meme joking about how the new setup looked almost identical to the previous one. Pokimane wrote in reply to the meme, "half my stuff broke during my move." But she added, "I PROMISE this time it really will look [different]."
Longtime viewers will know that her streaming setup has come under fire before, with YouTuber PewDiePie even taking the time to roast Pokimane's gear due to its visible cables, among other things. Pokimane fans will have to wait until she returns to streaming to see if her new setup was worth the wait. Luckily for those fans, it sounds like her next stream is just around the corner.
Advertisement