Embracer Confirms What We All Suspected About Knights Of The Old Republic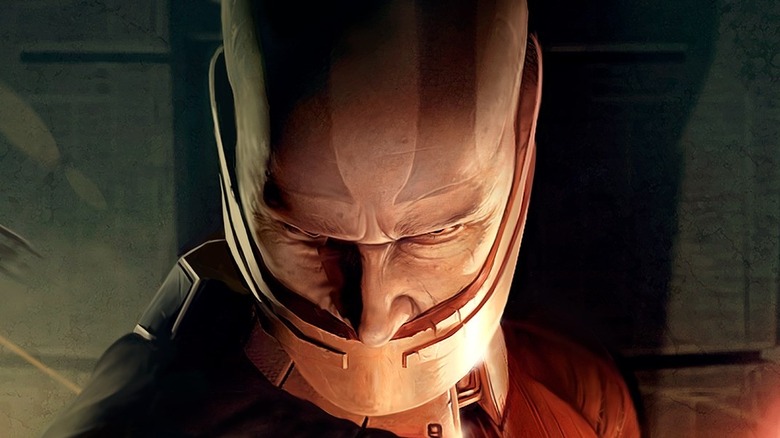 LucasFilm Games
It was first announced in September 2021 that "Stars Wars: Knights of the Old Republic" — widely considered to be one of the best "Star Wars" games ever made — would be getting a remake. Originally, Aspyr was pegged to develop the remake and it was scheduled for a release sometime in 2022 as a timed exclusive for PlayStation consoles. However, things began to look dire for the project when it was reported that Aspyr had fired its design and art directors after an early build of the "KOTOR" remake was presented. As a result of this and other logistical issues, the project was put "on hold" by Embracer — Aspyr's parent company — in the interim. But not all hope is lost for "Star Wars" fans.
Advertisement
In May, it was confirmed by Embracer that Aspyr had been helped along by Saber Interactive — another one of its subsidiaries — during the development of the "Star Wars: Knights of the Old Republic" remake. With the game's delay, insider reports suggested that Aspyr would be removed from the project altogether in favor of Saber Interactive taking over development (via Bloomberg). A month after this report, Embracer has pretty much confirmed this. Here's what the future may hold for the development of "Knights of the Old Republic."
The KOTOR remake has been moved to another studio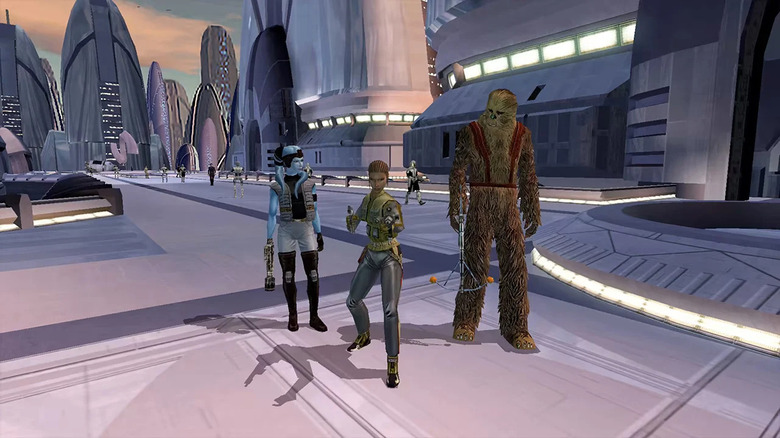 LucasFilm Games
As stated in Embracer's 2022 Q1 interim report, an undisclosed AAA title has been moved from one studio to another. "This was done to ensure the quality bar is where we need it to be for the title," the report says of the game being transitioned. The report also states that no huge delays are expected to pop up during the game's development. Embracer's report didn't specify which game has been moved, referring to it only as one of the company's many AAA projects. However, given the language expressed and the project being in a near-identical situation to the "KOTOR" remake, many have assumed it to be the project referred to by Embracer.
Advertisement
According to Jason Schreier of Bloomberg — the one responsible for breaking news of the original delay — Embracer's report is indeed referencing the "Knights of the Old Republic" remake. According to Schreier's sources, one of Saber Interactive's Easter European studios will be taking on the project full-time moving forward. Despite Embracer's report stating that it doesn't expect material delays in the lead-up to the game's release, Schreier says that the "KOTOR" remake has yet to be given an official release date, which doesn't bode too well for the game's ability to meet that 2022 window.