Nintendo Legend Masahiro Sakurai Spills Secrets On New YouTube Channel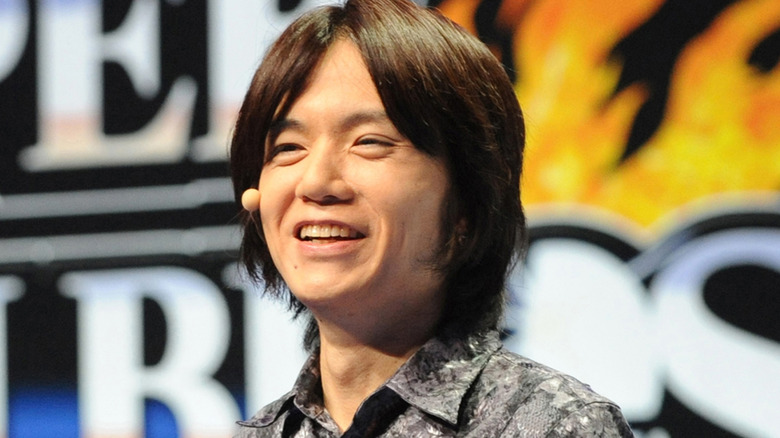 Handout/Getty Images
"Super Smash Bros. Ultimate" has reached the endpoint of its development. Nintendo updated the game for the last time in 2021, not long after Sora was revealed as the final DLC fighter. Director of "Super Smash Bros." Masahiro Sakurai even recently announced that he would be ending his daily "Super Smash Bros. Ultimate" screenshots on Twitter — but he also affirmed that another personal project was already in the works. That new project isn't another game but a YouTube channel: Masahiro Sakurai on Creating Games. With this new YouTube channel, Sakurai aims to share videos discussing and dissecting game design along with glimpses at old prototypes or design documents from the creator's previous projects.
In his first video, Sakurai explained what he plans to do on the channel, setting expectations on what'll be shown and the amount of access he has to other works. Sakurai made it clear that he has no plans to become a streamer, focusing on videos covering aspects of game design instead. "I want to try and help make games around the world a little more fun. And don't worry, you won't need to be an expert on game design to enjoy it," he promised. Here's what fans can expect from Masahiro Sakurai on Creating Games.
Masahiro Sakurai wants to help make all games better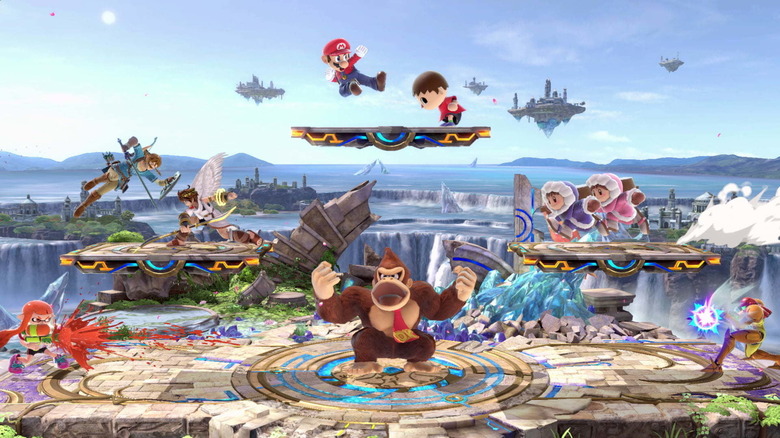 Nintendo
Sakurai acknowledged that "fun" or "good" design in video games is subjective, differing from person to person. Sakurai wants to dive into these topics from a conceptual level and dig into the philosophy behind them. In the process, Sakurai intends to make the information accessible to as many people as possible. "I'm often asked to give lectures at game development schools, and while I think it's a great idea, such presentations can only reach so many people," Sakurai said.
Though he believes that conferences and lectures can be limiting in some ways, Sakurai still wants to share his experience with others. He went on to say that people with no experience in game design could also use a safe place to begin learning, which he believes his channel could provide. While Nintendo is not involved with the channel, Sakurai also noted that he's secured permission to show certain "Super Smash Bros." content and design documents he's authored. As an example of what one of his videos might look like going forward, the first upload is called "Stop for Big Moments!" and it's focused on ... stopping for big moments — like when the final player is eliminated in a "Super Smash Bros." match.
While Sakurai's time with "Super Smash Bros. Ultimate" has come to an end, fans now know that he's off trying to improve the game industry as a whole.