Fortnite: How To Unlock Destiny 2 Skins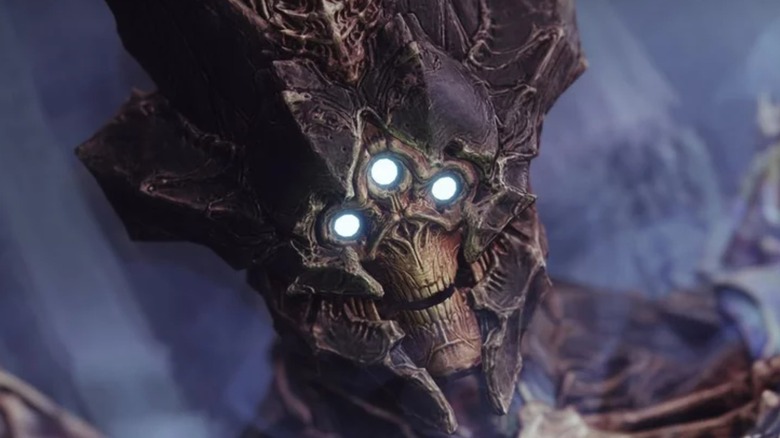 Bungie
One of the many ways in which Epic has managed to ensure that "Fortnite" has remained one of the most played games in the world is by constantly updating it with new maps, weapons and skins. The developer has also managed to orchestrate dozens of crossover events with other IPs, bringing new fans to the series and creating a wacky space in which characters from multiple different properties can meet and battle for supremacy on the island. Epic's latest big crossover is no different, bringing "Destiny 2" to two of the biggest battle royales in the biz.
Advertisement
Just hours before Bungie revealed the new trailer for "Destiny 2: Lightfall," the official "Destiny 2" YouTube page recently posted a video announcing that the beloved game would be coming to the Epic store. To celebrate this, a few Epic properties are participating in a crossover event by giving players access to new "Destiny"-themed cosmetics in "Fortnite" and "Fall Guys," while "Destiny 2" adds a few "Fortnite"-themed skins. Here is how to unlock the "Destiny 2" skins in "Fortnite."
You have to buy these skins in the store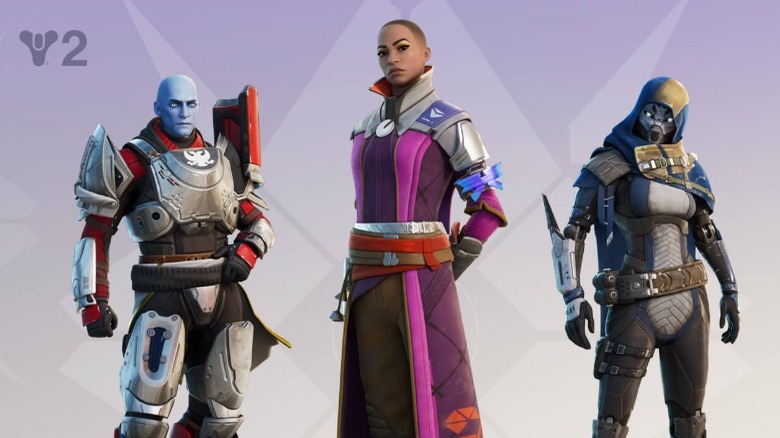 Epic Games
There are three skins available featuring some of the most prominent "Destiny 2" characters: Commander Zavala, Ikora Rey, and the Exo Stranger. Fans of the "Destiny" franchise will definitely recognize these legendary warriors. In particular, the Exo Stranger has been in the game since the beginning.
Advertisement
Getting these skins is pretty easy — but unfortunately, they aren't available for free. The skins can each be purchased in the "Fortnite" store for 1,500 V-Bucks apiece, or players can buy them together in the "Legends of the Light and Dark" Bundle for 2,700 V-bucks. This bundle comes with all three skins and back bling accessories for each of the three characters. This is obviously the better deal for those who wish to collect all three, saving almost the cost of a full character. There are also several pieces of "Destiny 2"-themed gear in the store for those who are interested, including a mount and an emote, as well as another bundle (costing 1,800 V-Bucks) for players who want to snag all the best gear at once.
Advertisement
Eyes up, Guardian!