Saints Row: Where To Find The Doctor Who Easter Egg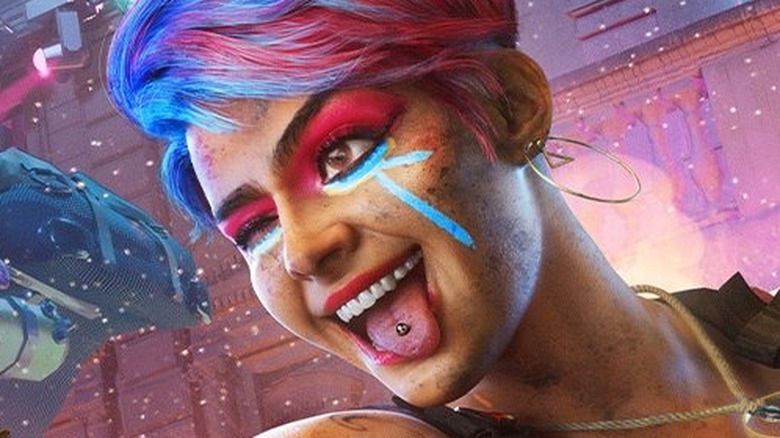 Deep Silver
Though "Saints Row" fans may not have a fifth installment in the series yet, what they do have is a long-awaited reboot that launched on August 23, 2022. Unfortunately, reviews haven't looked the best, with many citing the bugs and glitches which also plagued early reactions. "Saints Row" may not be the perfect game, but for those who have stuck with the franchise for a while now, it could be hard to resist the reboot. Fans were even understanding when the title was delayed, demonstrating a high level of support.
Advertisement
Within the 20-30 hours of playtime offered by "Saints Row," there are many side quests to pursue, particularly regarding Easter eggs. One of these hidden gems is an allusion to the famous Tardis from "Doctor Who." The aptly-named Turdis resembles the aesthetic of the "Doctor Who" classic. The only difference? It's a porta-potty. Players are able to decorate their church to their heart's content with any number of collectibles, and this one will offer a combination of style, functionality, and humor. Here's how to get the Turdis in the "Saints Row" reboot, sure to become many players' crappiest collectible.
Find the Turdis while strolling around Old Town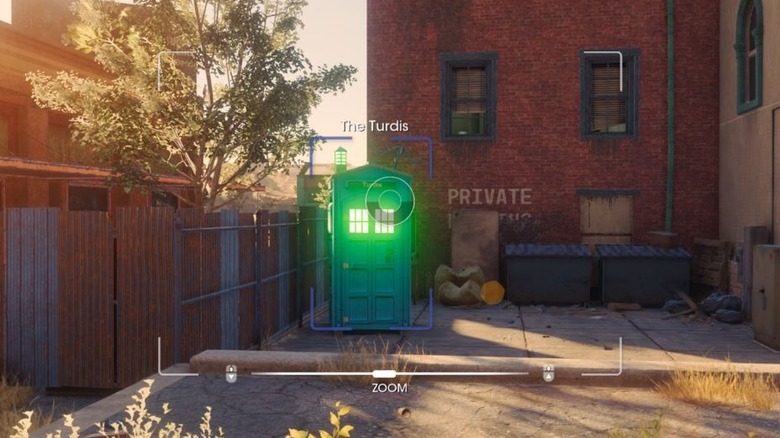 Deep Silver
According to a walkthrough by Gamepur, locating the Turdis isn't too difficult if players follow a few straightforward steps. It's especially easy once gamers know what they're looking for – a giant blue porta-potty with a green glow that will immediately catch the eye of any "Doctor Who" fan. The first step is heading towards Escobarista, which is a coffee joint in Old Town West, Santo Ileso relatively near the headquarters.
Advertisement
After grabbing a cup of joe, players can head nearby to the Friendly Fire spot in Old Town East. On the other side of the street, they'll find a brick building that looks pretty unassuming to the naked eye — but those on the hunt for the "Doctor Who" Easter egg know there's more to see. Navigating to the back of the building will reveal the one, the only Turdis. Simply snapping a picture of it on the phone's camera app unlocks it as a collectible.
Now the "Saints Row" church will have some major "Doctor Who" crossover appeal – and a bonus bathroom option to boot.