Sonic Frontiers Digital Deluxe Edition: What's Included?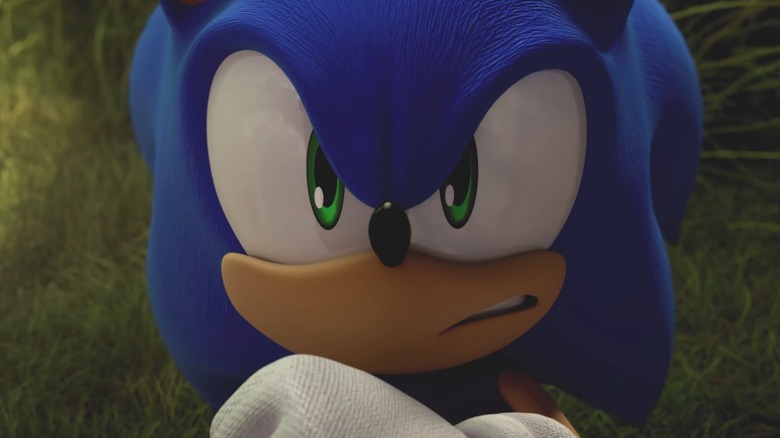 Sega
From what we know so far about one the biggest departures from previous titles in the franchise, it looks like "Sonic Frontiers" will be living up to its goal of pioneering a new era of "Sonic the Hedgehog" games. The game originally drew some backlash back in June, when fans were actually asking for the game to be delayed to patch up what they saw as potential problems in the gameplay teasers. Despite this, "Sonic Frontiers" is releasing on November 8 during the holiday season as planned, and preorders are now live for the PlayStations 4 and 5, Xbox One and Series X|S, the Nintendo Switch, and PC via Steam — with a pending release through the Epic Games Store.
The standard edition is listed at $59.99 for digital and physical formats on every platform, while the "Digital Deluxe Edition" is priced at $69.99 and offers the standard bonuses of a few in-game items alongside digital downloads of the artbook and official soundtrack. All preorders of any edition are also eligible for the preorder rewards, and Best Buy and GameStop are offering retailer-exclusive steelbook cases for early purchases. Here's a full rundown on what players can expect from the different preorder options of "Sonic Frontiers."
The Sonic Frontiers Digital Deluxe Edition has some helpful extras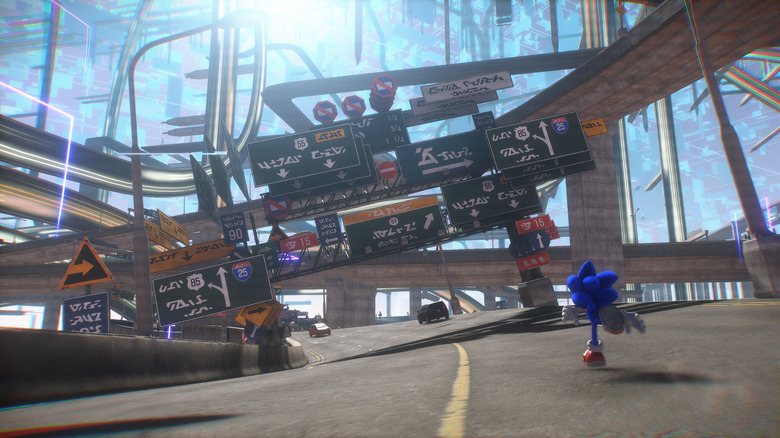 Sega
For an additional $10, players can receive an in-game treasure box full of booster items and unique gear, as well as peripheral media extras from the "Digital Deluxe Edition." According to the "Sonic Frontiers" official website, the exact contents are as follows:
The Explorer's Treasure Box, which includes Amy's Memory Tokens, Chaos Emerald Vault Keys, a mysterious Portal Gear, and an unspecified set of additional gloves and shoes for Sonic.
A digital download of the official art book and the game's soundtrack.
In addition, all preorders will come with:
The Adventurer's Treasure Box, which includes extra skill points for leveling up Sonic, as well as Red Seeds of Power and Blue Seeds of Defense.
It seems that neither the official site nor the store listings provide any details on what the contents of the Treasure Boxes entail— while the preorder Adventurer's box contents are pretty self-explanatory, it remains to be seen what in-game benefits the "Digital Deluxe Edition" actually provides beyond extra cosmetics for Sonic. Fans will have to wait a bit longer to find out just how helpful the Blue and Red Seeds will be. Another important thing to note is that purchases of the "Digital Deluxe Edition" and physical steelbooks are mutually exclusive by nature, and avid fans will have to choose between one or the other.