Halo's Latest Roadmap Has Good News And Bad News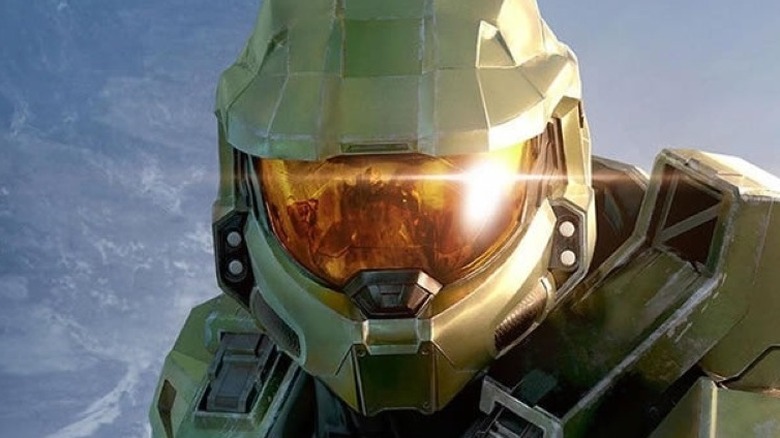 Xbox Game Studios
"Halo Infinite" continues to receive new content and updates since its release in December and recently developer 343 Industries unveiled its roadmap for the rest of 2022 and beyond. This roadmap reveals an ambitious schedule for new content and features that should interest fans of the series who have already beaten the campaign and found every secret.
Future plans for the game include new weapons and equipment as well as maps and new battle pass tiers. However, despite all of the great new stuff to look forward to, there are some disappointments to be found in these future plans, too. With a roadmap that extends to Summer 2023, it looks like gamers looking forward to certain updates will be waiting a bit longer than expected. Still, despite some bad news in this reveal, there's plenty of good news to be found. Notably, fans will finally get to try out a game mode many have been eagerly waiting for.
Halo Infinite's Season 3 pushed back, but Forge is finally on the way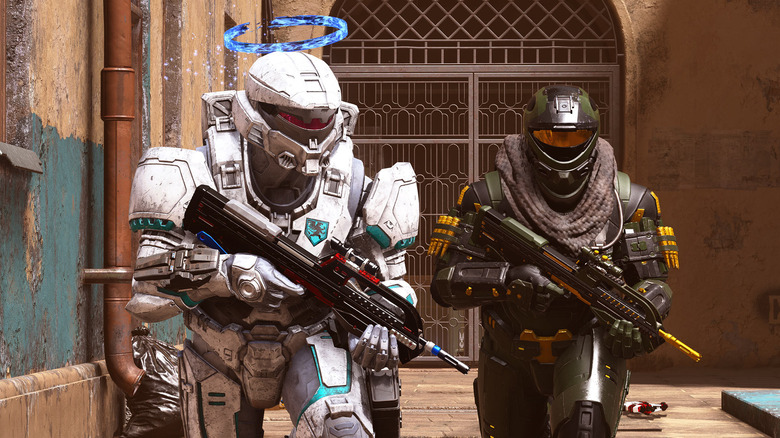 Xbox Game Studios
In terms of bad news, it looks like players will be waiting until next year to start the next season. In the video update that accompanied the roadmap, the "Halo Infinite" team did acknowledge that they have been slow in rolling out new seasons and that they intend to improve this in the future. Still, it's going to take time to speed things up and that means Season 2 of "Halo Infinite" will be continuing longer than planned. Regrettably, this means we won't be seeing Season 3 until March 7, 2023. When it does finally arrive, this new season, titled "Echoes Within," will pick up the story from Season 2 and is meant to mark the beginning of a more rapid season rollout next year. While a new season and a promise of more to come should be some consolation, having to wait until next year could be frustrating for some fans.
On the positive side, Forge mode will finally be coming to the game, and fans won't have to wait until next year to try it out. The roadmap reveals that the beta for the feature will be coming this November with the game's Winter update. Further, the dev team emphasized that this version of Forge will be bigger than ever, with larger maps and lots of new objects to play around with.
With plenty of new content on the way, along with the previously announced launch of campaign network co-op, there's plenty of good news to balance out the bad. Still, some fans may come away from this announcement with the feeling that it was more of a mixed bag.