Fuslie Is The Latest Heavy Hitter To Leave Twitch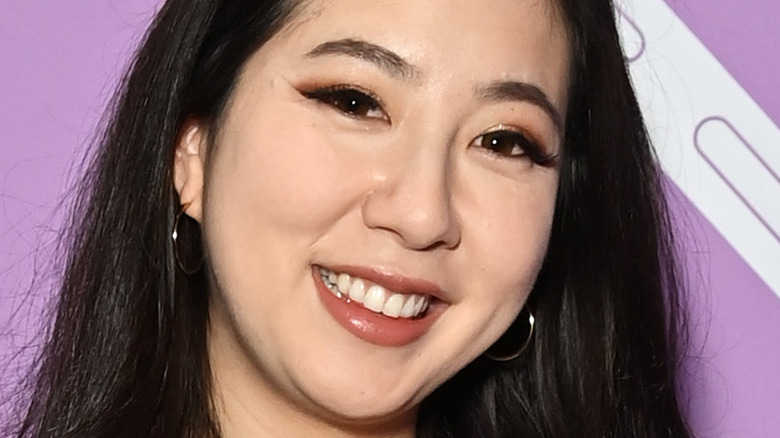 Bryan Bedder/Getty Images
Historically speaking, Twitch has been the dominant platform in the realm of live streaming. But recently, the Amazon-owned platform has seen a mass exodus of top stars leaving its platform in favor of joining YouTube Gaming, its foremost competitor in the streaming market. In late 2021, Ludwig — arguably one of the biggest streamers in the game today — ditched Twitch in favor of YouTube, citing the driving force behind that decision as Twitch undervaluing his services. This promptly inspired another top streamer, Sykkuno, to follow suit in 2022. In the midst of several streamers leaving Twitch in favor of joining the now-viable YouTube Gaming brand, it seems that Twitch has lost yet another big name to its competition.
A member of the 100 Thieves team, Fuslie (real name Leslie Fu) has cultivated a large audience on Twitch since her debut on the platform in 2015. As of now, Fuslie has accrued over 1.2 million subscribers on her Twitch channel and has emerged as one of the platform's more recognizable stars of the past few years. However, much like many top personalities before her, it has since come out that Fuslie will be the latest heavy hitter in the industry to jump ship from Twitch in favor of YouTube.
Fuslie announces her arrival to YouTube Gaming in fashion
In a video posted to her official Twitter account on Sept. 6, Fuslie is shown to be out and about shopping for a new guitar. Upon entering the guitar store, Fuslie picks up a purple Flying V guitar — an obvious nod towards Twitch's purple branding — but expresses that it's not quite for her. After moving quickly past a blue ukulele (Facebook Gaming), the streamer comes across a red acoustic guitar — a reference to YouTube Gaming — and breaks out into song. She is then flanked by popular YouTube streamers and friends Valkyrae, Sykkuno, and LilyPichu, who join her. Ludwig and Myth even chime in with a trombone and saxophone. 
The video ended with the announcement that Fuslie would begin streaming on YouTube beginning on Sept. 7. The announcement came almost a week after her emotional final Twitch stream on Sept. 1, in which she thanked all of her fans for their love and support before abruptly going offline before midnight (per Dexerto). Currently, Fuslie's official YouTube channel has about 603,000 subscribers, but given her lack of a continued presence on Twitch, it's reasonable to expect that number to grow quite a bit in the coming weeks.