Eric Betts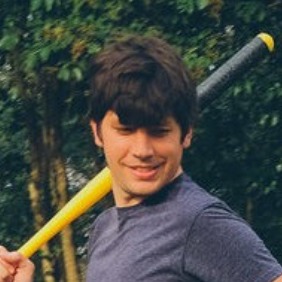 Expertise
Movies, TV, Comics
Eric has written about sports, TV, film, and video games for sites like Tor.com, The Curator, and Slate.

He has written for The Millions about the need for the careful curation of fictional world-building in an era of serialized storytelling.

He has somehow published arguments that the Teenage Mutant Ninja Turtles were Jungian archetypes and that Chuck Norris was how a generation of young people processed the concept of the ubermensch.
Experience
Eric Betts got his start writing for newspapers in Alabama, Georgia, and Texas in high school, college, and real life. He has freelanced writing about pop culture for a variety of outlets since then. He also writes about sports and their intersection with pop culture. He considers The Hitchhiker's Guide to the Galaxy to be the ideal, if unlikely, coming-of-age novel.
Education
Eric Betts has a B.A. in English from Emory University, where he wrote a thesis about Waffle House.
SVG Editorial Policies
SVG is comprised of a team of experienced writers, editors, and gaming fans of all kinds, all united in a true passion for the video game industry. We endeavor to bring our readers expert coverage of the latest news and trends in the worlds of video games and streamer content, as well as entertaining and informative reviews and features concerning new release titles and retro favorites.
Our editors, advisors, and fact-checkers are constantly updating and reviewing articles to ensure they're current, comprehensive, and helpful. Click here for more information on our editorial process.
Stories By Eric Betts
HBO's upcoming series based on the towering video game hit The Last of Us has found its Ellie.

Read More

After months of delays due to the ongoing COVID-19 pandemic, an opening day for Universal Studios Japan's highly anticipated Super Nintendo World has finally been set. Here's when you'll be able to enter this video game kingdom, and what you'll find there.

By

Eric Betts Read More