Zach Lisabeth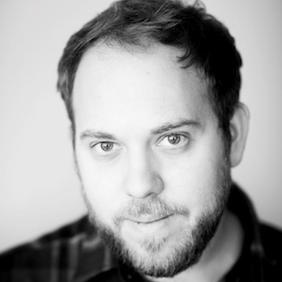 School
Northwestern University
Brooklyn Law School
Iowa State University
Expertise
Fantasy & Science Fiction Media, Marvel Comics, Film History
In 2019, Zach joined Looper after finishing his MFA at Iowa State and has now worked across seven Static Media brands as an editor and strategist.

Zach is a graduate of the 2014 Clarion Science Fiction and Fantasy Workshop, which is held annually at UCSD, where he cultivated deep genre media connections.

Has been following every major Image Comics title in monthly issues since 2011, like a good comics reader.
Experience
Zach has been working as a writer, editor, and media strategist for over 15 years, with humble beginnings as an itinerant freelancer bouncing from trade magazines to syndicated news sites. He served one year in Americorps as the Programming & Outreach Coordinator at the Willowell Foundation, a Vermont nonprofit dedicated to connecting at-risk youth to arts and the environment. Since completing his service, he's written for dozens of news outlets, including Opposing Views, VICE, and CNN.com. His fiction has appeared in magazines and literary journals, including Fantasy Scroll Mag, Defenestration, Burningword Lit Mag, and The Superstition Review. From 2012 to 2016, he helped launch and operate Starclub, a startup media company leveraging proprietary technology to help artists and influencer monetize their social media content, and from 2016-2019, he served as the managing editor of Flyway, a leading international literary journal of environmental writing.
Education
Zach holds a bachelor's degree in Communications with a concentration in New Media from Northwestern University and an MFA in Creative Writing - Fiction from Iowa State University.