Zach Lisabeth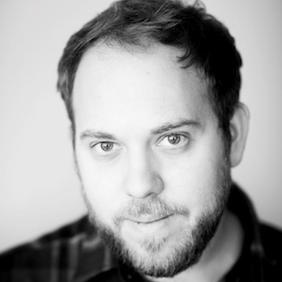 School
Northwestern University
Brooklyn Law School
Iowa State University
Expertise
Fantasy & Science Fiction Media, Marvel Comics, Film History
In 2019, Zach joined Looper after finishing his MFA at Iowa State and has now worked across seven Static Media brands as an editor and strategist.

Zach has over 10 years of experience creating branded content and social media campaigns with deep brand integrations.

Zach is a named inventor on several patents related to programmatic advertising and scalable media sponsorship.
Experience
Zach has been working as a writer, editor, and media strategist for over 15 years, with humble beginnings as an itinerant freelancer bouncing from trade magazines to syndicated news sites. He served one year in Americorps as the Programming & Outreach Coordinator at the Willowell Foundation, a Vermont nonprofit dedicated to connecting at-risk youth to arts and the environment. Since completing his service, he's written for dozens of news outlets, including Opposing Views, VICE, and CNN.com. His fiction has appeared in magazines and literary journals, including Fantasy Scroll Mag, Defenestration, Burningword Lit Mag, and The Superstition Review. From 2012 to 2016, he helped launch and operate Starclub, a startup media company leveraging proprietary technology to help artists and influencers monetize their social media content, and from 2016-2019, he served as the managing editor of Flyway, a leading international literary journal of environmental writing. He is currently the Managing Editor of Static Media's Entertainment brands and additionally serves as the Commerce Editor for SlashGear.
Education
Zach holds a bachelor's degree in Communications with a concentration in New Media from Northwestern University and an MFA in Creative Writing from Iowa State University.
SVG Editorial Policies
SVG is comprised of a team of experienced writers, editors, and gaming fans of all kinds, all united in a true passion for the video game industry. We endeavor to bring our readers expert coverage of the latest news and trends in the worlds of video games and streamer content, as well as entertaining and informative reviews and features concerning new release titles and retro favorites.
Our editors, advisors, and fact-checkers are constantly updating and reviewing articles to ensure they're current, comprehensive, and helpful. Click here for more information on our editorial process.
Stories By Zach Lisabeth
The world of professional video gaming lost a legend this week, and you probably don't even know his name.

Read More

While the festivities were originally scheduled to take place on Saturday, August 22, the programming poobahs of Detective Comics and WarnerMedia have decided to spread the events out to include Saturday, September 12, and this is very good news for fans.

By

Zach Lisabeth Read More