Assassin's Creed's Future Has Been Planned Further Than You Realized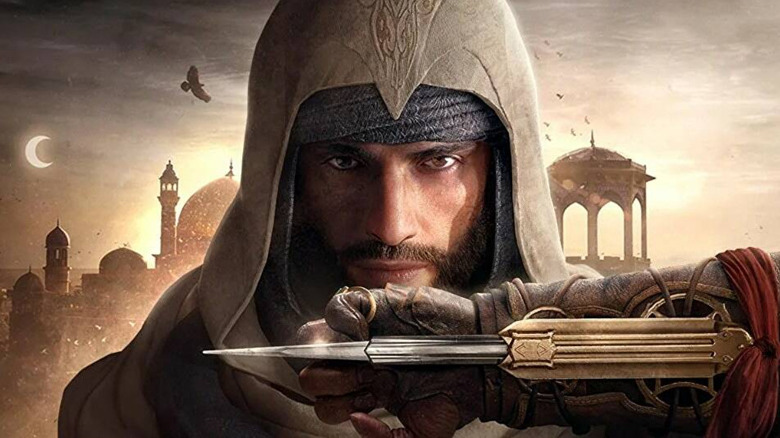 Ubisoft
During the latest Ubisoft Forward livestream, the company finally gave fans an in-depth briefing of the upcoming "Assassin's Creed Mirage" plus long list of surprises. "Assassin's Creed: Mirage" is set in Baghdad, a return to the series' roots in the Middle East. It stars Basim, matching what we suspected about a returning face from "Assassin's Creed Valhalla," and his story from a street thief to a master assassin. What really surprised fans was an extensive roadmap of the series' future. Ubisoft revealed upcoming "Assassin's Creed" games, Codename Red, Codename Hexe, and Codename Jade, and even the "Assassin's Creed" hub, Codename: Infinity. 
Advertisement
There's not much information about these titles — not even official names — but it's enough that Ubisoft has started drip marketing. Codename Red is based in Feudal Japan, which matches its description as a "shinobi fantasy." "Assassin's Creed" has taken on other countries before, but it hasn't set a game in Japan. Meanwhile, Codename Hexe's "We work in the dark" tagline, plus the woods, crows, and pentagram gives it a more supernatural horror vibe. Rumor has it that it's set in 16th century Europe during the Witch Trials. Last but not least, Codename Jade will be a free-to-play mobile RPG set in China. VGC noted that its Ubisoft rep declined to comment on if it would be collaborating on Tencent on the title.
Advertisement
Here's what else Ubisoft revealed in its Ubisoft Forward stream.
The future of Assassin's Creed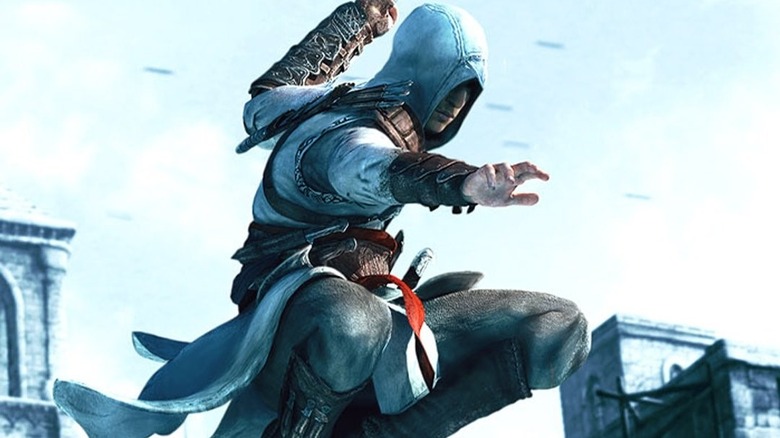 Ubisoft
As per VGC, Ubisoft has one more upcoming "Assassin's Creed" game called "Invictus." It's a standalone multiplayer game with developers from "For Honor" and "Rainbow Six Siege" working behind the scenes. "The reasoning behind having a multiplayer initiative as well is I feel Assassin's Creed can branch into different channels," Marc-Alexis Côté, the Vice President Executive Producer of Assassin's Creed at Ubisoft, told VGC. "We've only scratched the surface of what we can do with the Animus with Assassin's Creed."
Advertisement
There's also the "Infinity Hub." "It's going to be the single entry point for our fans into the "Assassin's Creed" franchise into the future," Côté said during the Ubisoft Forward stream. "Infinity is going to be a hub that will unite all our different experiences and our players in meaningful ways." It's unclear if it will work like streaming service, where players would have access to all the games at once, or something else entirely. Mac also mentioned a multiplayer component that the team is currently experimenting with.
The last chapter of "Assassin's Creed: Valhalla" arrives later this year. The next "Assassin's Creed" game, "Assassin's Creed Mirage," will launch sometime in 2023. The codenamed "Assassin's Creed" games don't have any release dates just yet, just brief concepts revealed to the public. It's also unclear what order they will come out.
Advertisement