Lil Nas X's League Of Legends Sketch Has Fans Going Wild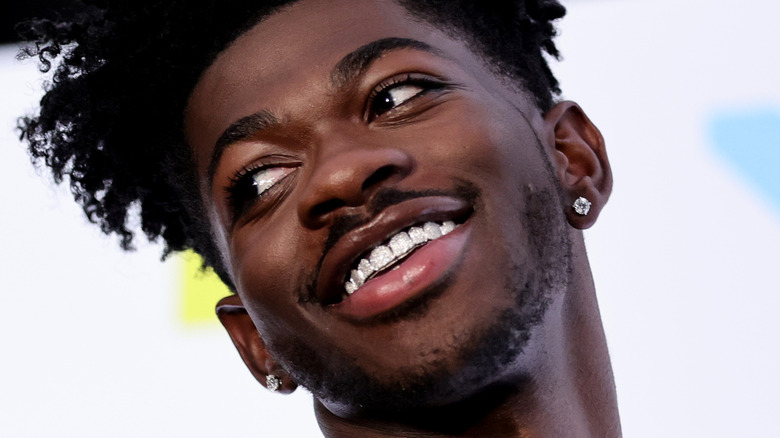 Jamie Mccarthy/Getty Images
Lil Nas X, who already has a history playing games with streamers, just took over "League of Legends" with his latest song. Riot Games announced its upcoming collaboration with an upload to the "League of Legends" YouTube channel titled "LIL NAS X TAKES OVER AS PRESIDENT OF LEAGUE OF LEGENDS." It's a comedic mockumentary-style video about the gaming icon's new "eXecutive role" in the company, produced with "The Office" like humor. Here's exactly how Lil Nas X took over "League of Legends."
Lil Nas X began by sharing the backstory behind the collab at the start of the video. "I left my stamp on pop music. I left my stamp on culture. So now, I decided to be the new president of League of Legends," he said. The camera zooms out, showcasing his golden office throne and "I AM THE BOSS" plaque sitting on his desk.
"I don't know how he did it," said Sophia, Chief of Staff. "He just walked in and said he was the president of League of Legends."
It's obviously supposed to be a comedic promotional stunt and not an actual crowning of Lil Nas X as a Riot executive. Still, "League of Legends" fans loved how the catchy song, collab announcement, and humor balanced in the production.
League of Legends fans love to see it
Lil Nas X isn't here for a comedy show. He's here to make music. This year's League of Legends Worlds Anthem is the product of his collab with Riot. 
"I wanna make the greatest Worlds Anthem of all time!" he said, shortly before viewers hear the first line of the anthem. "Don't ever say it's over if I'm breathing" plays over and over again throughout the video, whether actors are opening refrigerators or printing papers. Fans from YouTube to Twitter have already started jamming to the song.
"[Lil Nas X] came in with all this energy for the video," one commenter wrote on YouTube. "He wants to be there you can tell. This song is gonna be fire."
"Can never stop getting surprised with the collabs Riot manages to pull off every year," another thankful fan wrote. "This is awesome. Also, to see artists getting interested in League is pretty cool, really wondering what Riots gonna look like in a decade from now."
Lil Nas X's Worlds Anthem "Star Walkin'" releases on September 23, 2022. The 2022 League of Legends Worlds season starts the week after on September 29.