Fall Guys: How To Get The Hatsune Miku Costume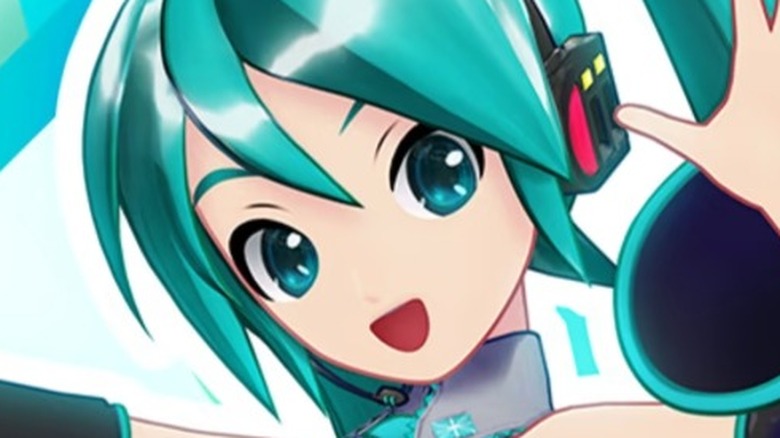 Sega
"Fall Guys," the hit battle royale featuring little characters in colorful outfits, went free-to-play in June alongside a bunch of other additions. These changes came with a reset of the seasons and the launch of the new Season 1: "Free for All." Since then, Season 2, dubbed "Satellite Scramble," began on September 15, featuring a space theme and even more content.
Publisher Epic Games announced the latest Season Pass via a trailer that previews some of the rewards players can unlock. New costumes for fans to dress their characters in stand out amongst the bonuses. "Satellite Scramble" features such staples of sci-fi as the Alien and Spock from "Star Trek." They join other iconic characters, like Master Chief of "Halo" and Pusheen the cat.
A Hatsune Miku outfit also debuted as part of "Fall Guys" Season 2. Hatsune Miku has proven a hit with fans of otaku culture and the digital singer has a sci-fi backstory. Fortunately for "Fall Guys" devotees with a love of Vocaloid technology, it's not too difficult to unlock the Hatsune Miku costume.
Get the Hatsune Miku costume through the premium Battle Pass
Unlocking the Hatsune Miku costume means rolling up the premium side of the "Fall Guys" Season 2 Battle Pass. According to Eurogamer, players can purchase the premium Battle Pass for 950 Show-Bucks, the in-game currency earned through play or bought with real money at a rate of $7.99 for 1,000 Show-Bucks.
Eurogamer laid out all the Battle Pass rewards for "Satellite Scramble" and the levels needed to claim each. The guide shows that a player needs to rise to level 99 in the premium Battle Pass to acquire the full Hatsune Miku outfit: the bottom portion unlocks at level 98 and the top portion unlocks one level later.
To gain levels and move up the Battle Pass, players can simply complete matches in the game. While some fans feel that recent changes brought a big problem to the "Fall Guys" Battle Pass, they have made it easier to earn rewards through regular play. Those willing to invest time and money in the premium Battle Pass will find themselves with the Hatsune Miku costume (and several others) before they know it.