GTA 6 Isn't The First Time Rockstar Dealt With A Massive Leak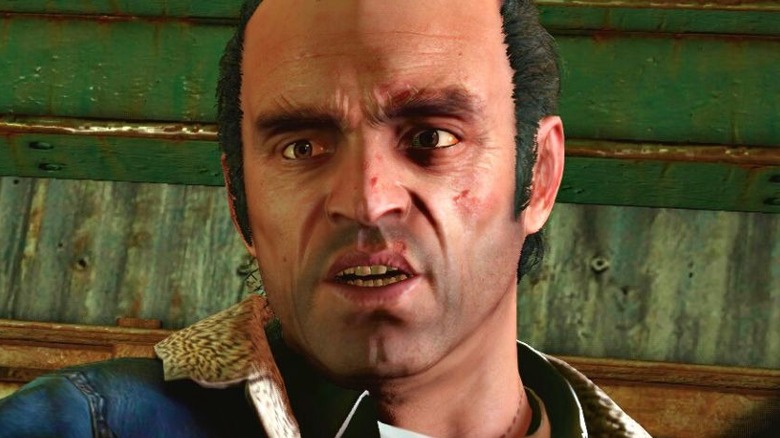 Rockstar Games
The video game world is buzzing following the leak of 90 videos showing clips from the upcoming "Grand Theft Auto 6". According to PC Gamer, the videos were leaked by a GTAForums user who goes by the screen name "teapotuberhacker," and the user claims that more videos from the game could be leaked soon. Forbes confirmed that the footage depicts male and female leads as well as confirmation of the game's setting. This latest information follows a leak from August 2022 where a GTAForums user named Tez2 claimed that players may get to explore entire new cities in the game, adding that this expansion may be related to "GTA Online."
Advertisement
Bloomberg reporter Jason Schreier tweeted about the latest leak, adding that he has confirmed with his sources that the videos are official "GTA 6" footage. Schreier wrote, "The footage is early and unfinished, of course. This is one of the biggest leaks in video game history..." While news of the major leak is sending shockwaves through the "GTA" community, this is not the first time that Rockstar Games has dealt with a incident on this scale.
The major leak that happened in 2018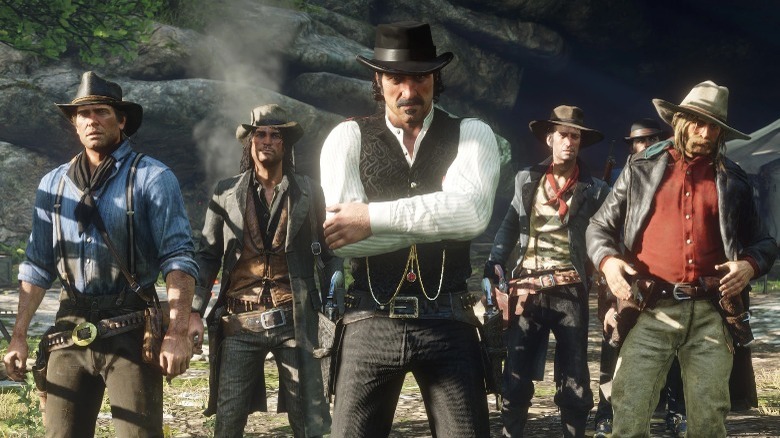 Rockstar Games
According to The Verge, video game website Trusted Reviews published details from a confidential document regarding the survival game "Red Dead Redemption 2," which sends players on an adventure to find the last outlaw gangs of the Wild West. The leak happened in February 2018, nine months before the game's official release. Take-Two settled the a suit over the "Red Dead Redemption 2" leak, and Trusted Reviews responded to the leak with an apology and a charitable donation of more than £1 Million, which went to charities chosen by Rockstar's owner. "We should have known this information was confidential and should not have published it. We unreservedly apologise to Take-Two Games and we have undertaken not to repeat such actions again," said Trusted Reviews (via Gamesindustry.biz).
Advertisement
Take-Two Games responded to the apology over the "Red Dead Redemption 2" leak and said that it takes security seriously. Neither Rockstar nor Take-2 Games have responded to this latest leak at the time of this writing.