GTA 6 Leaker Hints At Major DLC Plans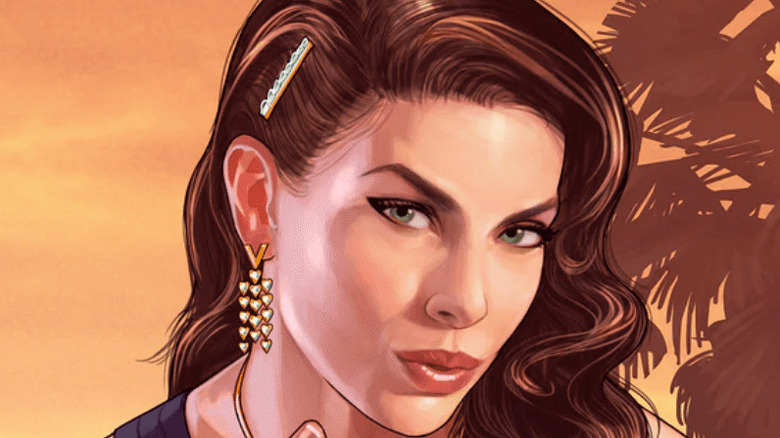 Rockstar
"Grand Theft Auto 6" is still likely a long way off. Rockstar finally confirmed what we'd all suspected and announced earlier this year that it was in development, but it certainly won't be releasing in 2022. Until then, fans are eagerly soaking up any rumors, spoilers, and leaks they can about the upcoming game. The latest of these leaks seems to indicate that, despite being in the middle of working on "GTA 6," Rockstar is already looking ahead to the future of the game. It appears there are already major DLCs planned to expand the world of "GTA 6."
Advertisement
These leaks make sense, as "GTA 6" was originally rumored to be the largest game yet, featuring numerous locations. That said, some conspiracy theories contended this rumor and seemed to point at the highly anticipated title being set primarily in Vice City, but a leaker has just shared how they think both theories could be true. As this latest leak alleges, it would seem that Rockstar is still shooting for a large world with many cities in "GTA 6," but it will be achieved through additional DLC.
Leaks hint at DLC that will add entire cities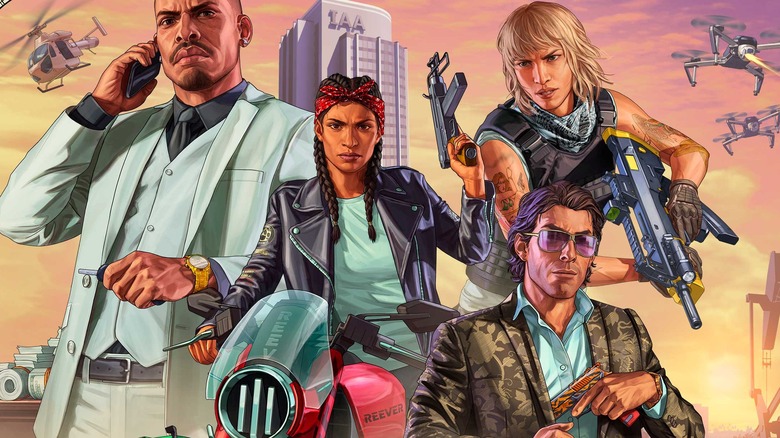 Rockstar
Posting in GTAForums, "GTA" leaker Tez2 claimed that Rockstar is already planning single-player DLC, long before game's launch. Tez2 said, "The first wave of 'new cities and missions' we will receive as DLC will definitely be planned out before VI releases." Tez2 also predicted that this DLC would include expansions to the game world with entire new cities and islands added to the game periodically.
Advertisement
Further, the leaker claimed that "GTA 6" DLC would be planned to support and coincide with expansions to "GTA Online," saying, "I think for the most part we will receive instanced new cities or islands ... That way, Rockstar can introduce a new heist for the next GTA Online mode with each new DLC." This ensures players always have a steady stream of new content in "GTA Online" whenever new single-player DLC releases for "GTA 6."
While these leaks are currently unconfirmed, the source is a regular leaker, both well-known and trusted within the "GTA" community. Tez2 has previously leaked rumors about Rockstar's plans for "GTA 5" single player DLC and canceled plans for remastered "GTA" games which, while not officially confirmed, were circulated by fans and news media. Given this history, and the plausibility of these leaks, many fans on GTAForums are sitting up and paying attention. That said, time will ultimately tell the validity of these potential leaks, and players will continue to wait for more news about "GTA 6" from Rockstar.
Advertisement