Overwatch 2 Has Lost A Key Designer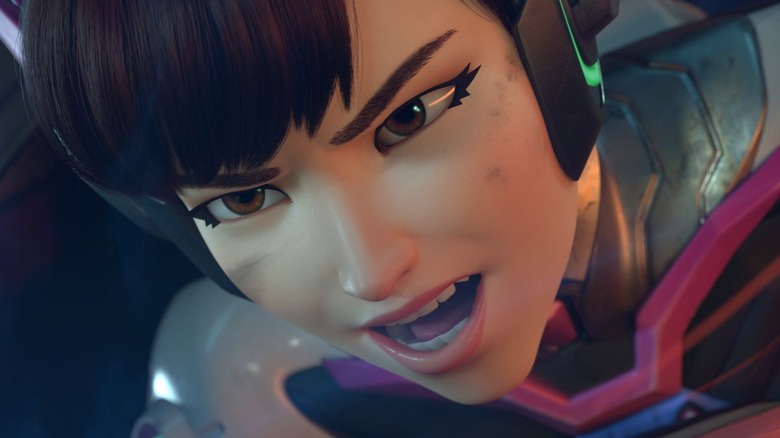 Blizzard
It hasn't been an easy road for "Overwatch 2" ahead of its upcoming release, and now, things have gotten even more complicated. The news of a key designer's departure from the project is yet another factor adding uncertainty to the conversation around the game.
Advertisement
As for its trajectory up to this point, "Overwatch 2" has faced its fair share of struggles and then some. There'll be a lot of pressure on the sequel once it drops Oct. 4, 2022, because two days prior, the original "Overwatch" will shut down permanently in preparation. That being said, interest in the game has significantly dropped off since the second beta went live for various reasons. Everything from made-for-mobile graphics that have fans seeing red to battle pass woes that make some heroes hard to access has ruffled "Overwatch 2" gamers' feathers.
The news about a primary "Overwatch 2" designer leaving Blizzard is especially tough to take. Here are the details on the departure of lead hero designer Geoff Goodman from the company ahead of the soon-to-drop sequel to "Overwatch."
Advertisement
Geoff Goodman receives a warm goodbye
The news about "Overwatch 2" lead hero designer Geoff Goodman leaving Blizzard was shared directly with PC Gamer. In addition to sharing that Goodman chose to leave the company earlier this year, a Blizzard spokesperson shared the following with the publication: "We thank Geoff for his many years of service at Blizzard and wish him all the best. His ability to bring to life Overwatch's diverse hero roster through gameplay has been incredible, and the mark he's left on the Warcraft and Overwatch teams will be felt for years to come."
Advertisement
Apparently, Goodman was last seen at a company interview in June 2022, so it's unclear when exactly he left the company. He had been with "Overwatch" since the early days when it was still called "Project Titan." In that time, he's had a hand in the creation and reworking of heroes including Junker Queen, Kiriko, Doomfist, and more.
Based on the statement given to PC Gamer, it's clear Goodman left on good terms, though it's unclear why he said goodbye. PC Gamer and IGN both pointed to the fact that Blizzard has lost other key employees in the midst of its many lawsuits. Blizzard has faced issues surrounding a toxic, sexist, and harassment-filled workplace — resulting in an employee walkout – as well as lawsuits surrounding Microsoft's acquisition of the company. While there's no way to know the full story behind Goodman's exit, it'll be interesting to see how "Overwatch 2" rebounds, as well as how the game performs upon its Oct. 4, 2022 release.
Advertisement