Call Of Duty: Modern Warfare 2: How To Unlock All The Beta Rewards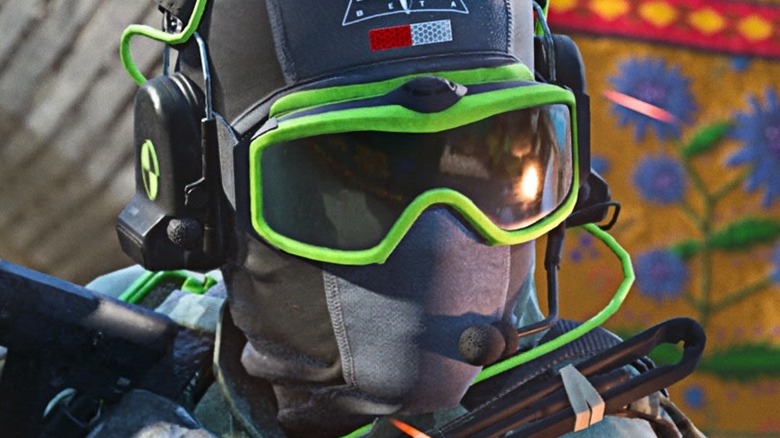 Activision
"Call of Duty: Modern Warfare 2" is well into its second beta weekend. Despite the game's price tag initially enraging players, it looks like enough people pre-ordered "Modern Warfare 2" to fill up more than a few servers (via Steam Charts). While players have battled it out in many different modes, they have also leveled up, giving them access to new guns and equipment available in the beta. A level cap increase came with the second weekend, allowing gamers to unlock even more goodies.
Advertisement
Some of the most exciting rewards grant players exclusive cosmetic content that will carry over to the full game when it launches on October 28. The list includes an animated emblem, weapon blueprints, and an operator skin. Anyone who wants to show off that they participated in the beta will need to make sure they claim these bonuses while they can. Here is how to unlock every reward in the "Modern Warfare 2" open beta.
Level up to unlock beta rewards
Unlocking the exclusive beta rewards is simple: All players need to do is increase their Operator level. XP is awarded to every player at the conclusion of a match, but there are a few tricks to speed up the process due to XP being tied to match performance. Rock Paper Shotgun recommends that players focus on knocking out daily challenges, prioritizing match objectives, and reviving downed teammates whenever possible.
Advertisement
The "Modern Warfare 2" beta has ten rewards in total. The first weekend rewards are as follows:
Animated Emblem "Smashed It'" – unlocked at level 2
Charm "Buckle Up" – unlocked at level 4
Animated Player Card "Passed the Test" – unlocked at level 6
Sticker "Operation First Blood" – unlocked at level 10
Weapon Blueprint "Side Impact" – unlocked at level 15
Players shouldn't worry if they did not unlock all of the rewards available during the first beta weekend, as they can still claim them during round two. The second beta weekend rewards are:
Operator Skin "Collision" – unlocked at level 18
Vinyl "No Competition" – unlocked at level 19
Sticker "Safety First" – unlocked at level 21
Vehicle Skin "Floor It" – unlocked at level 26
Weapon Blueprint "Frontal Impact" – unlocked at level 30
Players must grab all rewards before the beta ends on September 26, rendering them unobtainable.