Everything Included In The Fortnite Crew October Rewards Bundle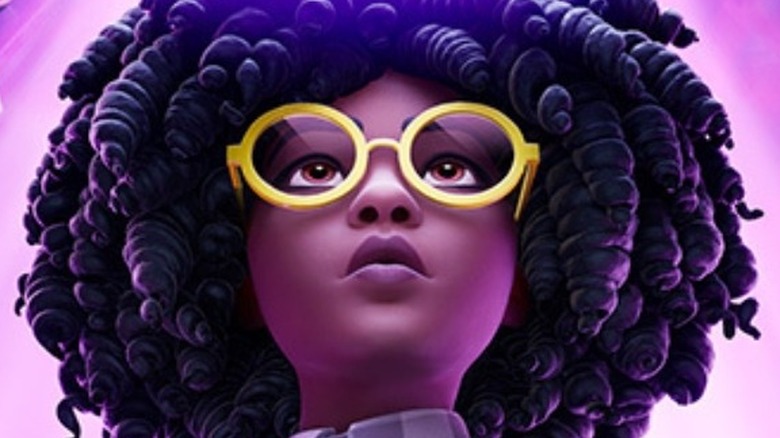 Epic Games
October is nearly here, and with the arrival of the spooky season comes new content for "Fortnite" gamers. Fans of the ubiquitous battle royale benefit from regular game updates and content drops, and the rewards coming as part of the October "Fortnite" Crew Pack are yet another reason to celebrate.
As for other "Fortnite" content released recently, there's been quite a bit revealed in the past four weeks. Early September saw the release of a "Teen Titans" Starfire skin and some themed add-ons. When the game celebrated its fifth birthday for the battle royale mode on September 23, gamers also got the chance to score some sweet birthday-themed rewards. Finally, on September 28, several Marvel unlimited skins were released with an interesting twist that required players to read five Marvel comics.
After a stacked month, the October "Fortnite" Crew Pack will come as a welcome treat to "Fortnite" players — featuring some timely Halloween-themed gear to boot. To access the Crew Pack, "Fortnite" players can subscribe to the Crew Subscription for $11.99 monthly. The subscription includes a monthly pack, the current season battle pass access, and 1,000 V-Bucks each month. Here are all the details for the current "Fortnite" October Crew Pack.
Red Claw stars in Fortnite October Crew Pack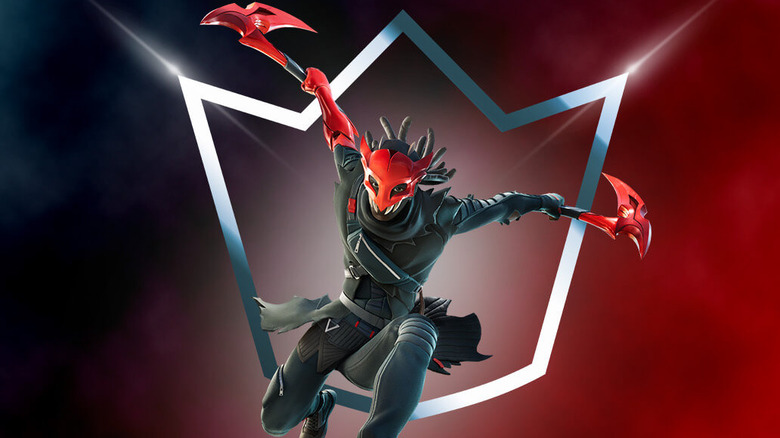 Epic Games
The main focus in this October's "Fortnite" Crew Pack is the new character Red Claw. The pickaxe-wielding hero (or villain?) is donned head to toe in black combat gear, complete with a single red glove on his right hand, light grey locks, and a vivid red face mask with fangs and ears to top it all off. Red Claw has major assassin vibes with a hint of a vampire aesthetic. The character certainly captures the spirit of Halloween with a spooky outfit and matching weapons, and, as Epic Games describes him, he'll "fight tooth and claw until the very end."
 While the main highlight of the Crew Pack is Red Claw himself, the character also comes with blood-red pickaxes and a blood-splattered gun skin to complement his attire. In his 14-second preview, Red Claw shows some impressive parkour skills, including jumping off a clock tower like it's nothing. As an added treat, if players decide they want a better look at the vampiric new character, Red Claw's mask is entirely optional.
Other items in the October Crew Pack include the Black Fang Back Bling, Red's Rippers Pickaxe, Shredded Red Wrap, Never Take Me Alive Loading Screen, Dark Nights/Red Lights Lobby Track, and an instrumental version of the same track. 
Red Claw and the rest of the October Crew Pack go live around 8 PM ET on September 30 for Fortnite Crew subscribers.