Leak Reveals Returnal Is About To Look Even Better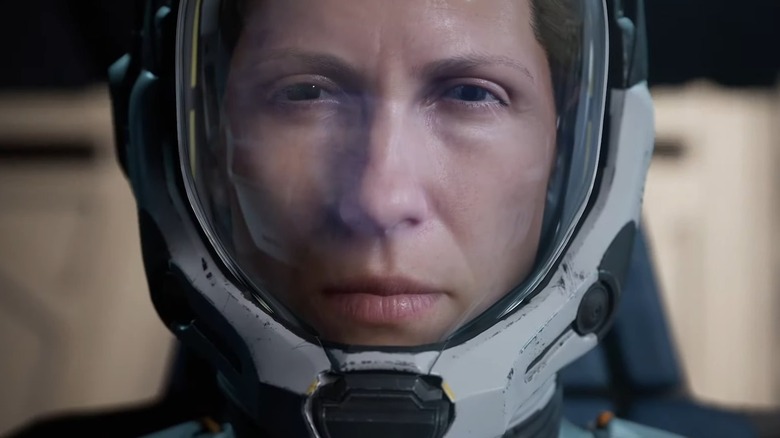 Sony Interactive Entertainment LLC
"Returnal" was a big hit with PlayStation fans when it released in 2021. Launched as a brand new IP and PS5 exclusive just under six months after the debut of Sony's fifth console, "Returnal" outsold nearly all of the competition in a day in the U.S. and Canada – even heavy hitters like "FIFA 21" and "Call of Duty: Black Ops Cold War." The third-person shooter roguelike may soon reach an even larger audience.
Advertisement
Since its debut, "Returnal" has received plenty of updates, including the addition of a feature people had wanted since release that allows players to turn off their consoles without losing progress by creating a suspend point. Now, a leak suggests "Returnal" will get a full port to PC. Sony has brought many of its biggest games to PC lately, such as "Spider-Man," "God of War," and "Horizon: Zero Dawn," placing the implications of the alleged leak well within the realms of possibility. If the information proves true, PC players will experience the best looking version of "Returnal" so far.
Returnal for PC may include ray tracing and robust visual customization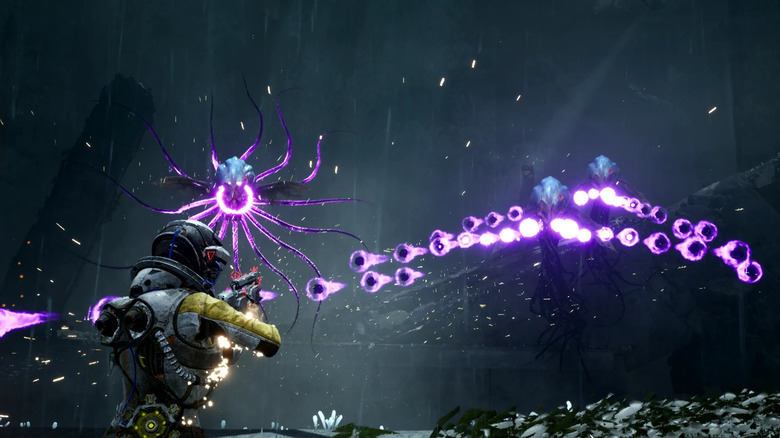 Sony Interactive Entertainment LLC
Footage of "Returnal" supposedly running on PC was posted to a forum over at IconEra, however, it has since been pulled "due to a copyright claim by Sony Interactive Entertainment LLC." Of course, the internet is quite adept when it comes to grabbing hold of information before it's removed, with the details that were shown off in the video still circulating.
Advertisement
The video provided a better understanding of the alleged visual customization players will be able to choose from within the PC port. Options for Active Resolution Scaling, FidelityFX Super Resolution (FSR), and Deep Learning Super Sampling (DLSS) were included, as were a host of options relating to shadows and lighting. Ray tracing has been a particularly popular buzzword in recent years, and this supposed "Returnal" port is no different. In addition to the ability to adjust the level of quality for in-game shadows and reflections, the footage showed advanced ray tracing options for both effects.
This is not the first time details regarding an alleged "Returnal" PC port have circulated. A rumor made the rounds on ResetEra back in May before finding new life on Twitter following GDC earlier this month. Beyond hitting the recent video with a copyright claim, Sony and developer Housemarque have yet to address the prospect of a PC version of "Returnal."
Advertisement