Why Horizon Forbidden West Fans Think New DLC Is On The Way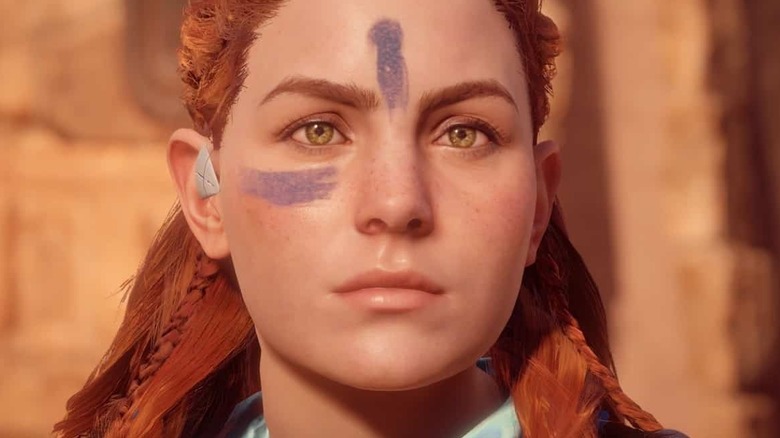 Sony Interactive Entertainment
Sony's acclaimed PlayStation exclusive "Horizon Forbidden West" hasn't received any new downloadable content since it launched in February 2022, but that hasn't stopped eager fans of the game from growing ever-more convinced that DLC is on the way. Following the release of the game, all sorts of new "Horizon" projects have gone into production, be it Netflix's "Horizon Zero Dawn" TV series, the PSVR2 game "Horizon: Call of the Mountain," or the "Horizon Zero Dawn" remake rumors that have fans rolling their eyes. Given the extremely strong critical reception to "Horizon Forbidden West," tossing an expansion for that game into the list of upcoming projects would definitely make sense as well.
It wouldn't be the first time a "Horizon" game got added content after launch, either. After all, the original "Horizon Zero Dawn" received a sizable expansion in the form of "The Frozen Wilds," which added additional explorable areas, quests, weapons, and a brand-new story. Even still, it's dangerous to get one's hopes up for a project that is completely unconfirmed. So, what exactly is causing fans to be so sure that "Horizon Forbidden West" is getting DLC?
Lance Reddick seemingly confirmed new DLC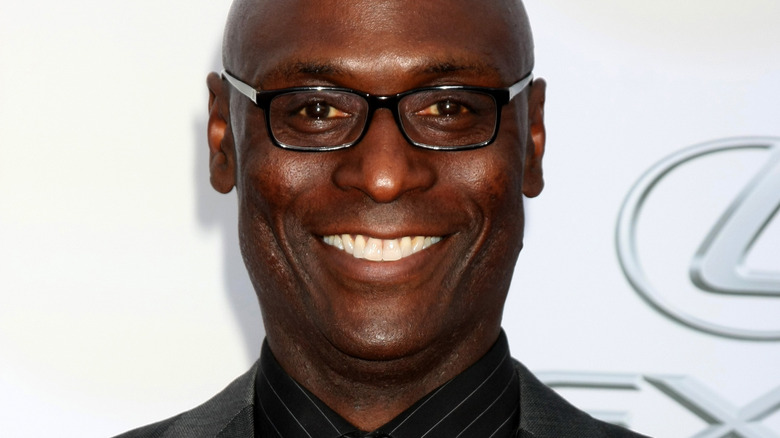 Kathy Hutchins/Shutterstock
The strongest evidence to support the idea of planned DLC for "Horizon Forbidden West" thus far are the words coming straight from one of the game's very own actors. In a now-deleted tweet from Lance Reddick, who portrays Sylens in the "Horizon" series (and Albert Wesker in Netflix's "Resident Evil"), the actor included a video of himself with motion capture markers on his face, alongside a caption: "Hard at work...in a session for #HorizonForbiddenWest!" (via Video Games Chronicle).
The tweet convinced many "Horizon" fans that DLC is indeed in the works for the game. "Could be an old video, but I'm choosing to believe it's for DLC," Reddit user relinquishthedonuts commented on a thread discussing the tweet.
Reddick's tweet isn't the only evidence fans are pointing to, though. In July, one of Aloy's motion capture actresses, Peggy Vrijens, posted on Instagram that she was in the process of doing more motion capture. While that work wasn't confirmed to be for "Horizon Forbidden West," a second post revealed she was meeting with a fellow performer from the game, Louis Van Beek. Furthermore, "Horizon" developer Guerilla Games recently posted a job listing for a Senior Character Artist that would focus on "bringing the diverse tribes of Horizon's worlds to life," a role that could be necessary for "Horizon: Forbidden West" DLC.
As it turns out, fans are excited with the idea of more "Forbidden West" on the way. "Honestly, not having dlc these days is the weird thing," u/TheObstruction commented. "And I'm fine with dlc, as long as it's worth the cost."