CD Projekt Red Gets Major Shakeup Amid Cyberpunk Sequel News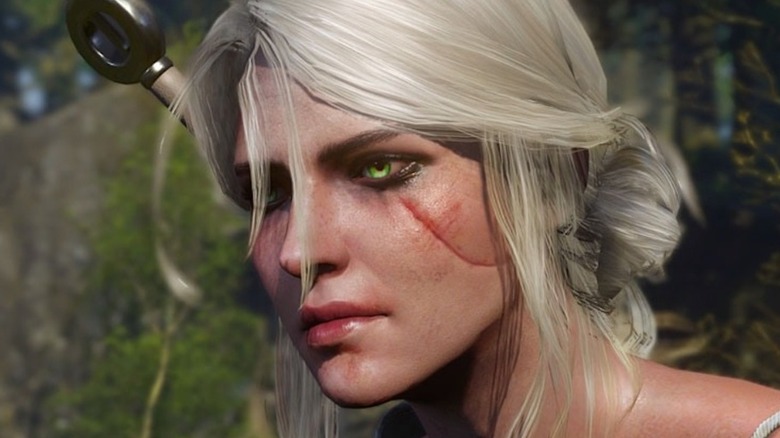 CD Projekt
CD Projekt Red has had a turbulent few years, to say the least. After the disappointing release of "Cyberpunk 2077" and being victim to a major data breach in 2021, CD Projekt Red has worked to improve its image among gamers. The past few years have seen the developer continue to support the "Cyberpunk 2077" brand with consistent updates and bug fixes – earlier in 2022, CD Projekt Red expanded the "Cyberpunk" IP with the release of Netflix's "Cyberpunk: Edgerunners" anime. Since then, the company has also announced the "Phantom Liberty" DLC and plans for a sequel to "Cyberpunk 2077," only known as codename Project Orion.
It doesn't happen often, but "Cyberpunk 2077" got a second chance, and now barely resembles the game that was released back in December 2020. CD Projekt Red isn't stopping there, as it recently revealed plans to create a wholly new IP and expand the beloved "The Witcher" series in a new game trilogy. Things are looking up for CD Projekt Red, in part because the company has changed and matured over the last few years. The game developer is about to undergo another major change, though, as co-founder Marcin Iwiński announced his retirement as Joint CEO on Oct. 4, 2022.
Co-Founder, Joint CEO, and now possibly Chairman of the Supervisory Board
CD Projekt Red was founded in Warsaw by both Marcin Iwiński and Michal Kiciński in 1994, almost 30 years ago – a fact Iwiński pointed out in his resignation letter posted to the CD Projekt Red Twitter. Michal Kiciński left the company back in 2010, more than a decade ago, but the now-billionaire still owns a chunk of stock in CD Projekt Red. Marcin Iwiński continued to play a central role at CD Projekt Red, as he offered apologies for the crunch during development and spoke on behalf of the company during the rocky launch of "Cyberpunk 2077." He will leave his role as Joint CEO "by the end of 2022," and plans to submit his candidacy for Chairman of the CD Projekt Red's Supervisory Board.
Iwiński's departure as joint CEO of CD Projekt Red will not see him leave the company, even if he does not end up becoming Chairman of the Supervisory Board, which oversees executive management. Instead, he plans to remain a major shareholder, much like his fellow co-founder did in 2010, to follow through in his vision "to take CD Project (Red) to new heights." Iwiński's replacement has not yet been announced by CD Projekt Red, though Adam Kiciński, brother to Michal Kiciński, will remain Joint CEO after Iwiński's departure.