Looks Like Things Are Getting Better At CD Projekt Red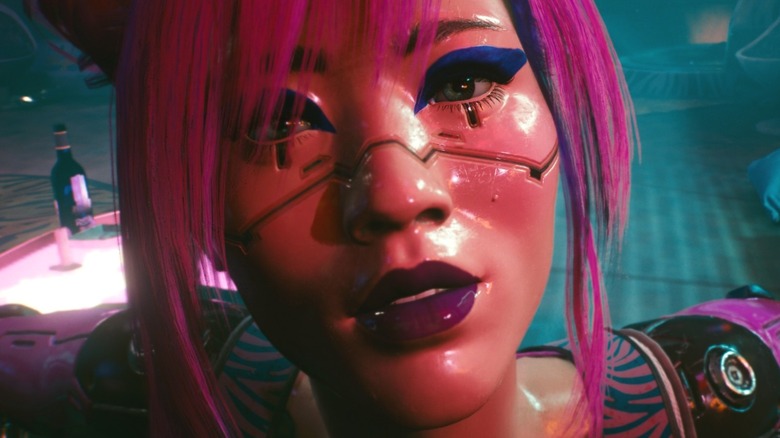 CD Projekt
Since the rocky release of "Cyberpunk 2077" at the end of 2020, the reputation of Warsaw-based game development company CD Projekt Red has seen better days. After "The Witcher 3" became an instant success and won dozens of awards, including Game of the Year at the 2015 Game Awards, the hype for "Cyberpunk 2077" was astronomical. It was all dashed when the game launched in a nigh-unplayable state. Not long after, hackers actually managed to hijack "Cyberpunk 2077" source code and other vital data, and the company has been slowly recovering from the fallout ever since. For a long time, it seemed a Sisyphean endeavor. Now, nearly two years after "Cyberpunk 2077" came out, things seem to be finally looking up for the once-revered company.
To say the last year was great for CD Projekt Red fans is an understatement, and not just because the previous years were so catastrophic in comparison. It released "Cyberpunk: Edgerunners," a Netflix anime that rekindled interest in the brand among distrusting gamers and new audiences alike. More recently, the company announced a new "Witcher" trilogy and a sequel to "Cyberpunk 2077," plus new offices in Vancouver and Boston expanded its foothold in the U.S. Though the departure of CD Projekt Red co-founder Marcin Iwiński caused some major shakeups, developers believe the company is headed in the right direction despite these ambitious goals.
Lofty goals, better workplace conditions, and optimism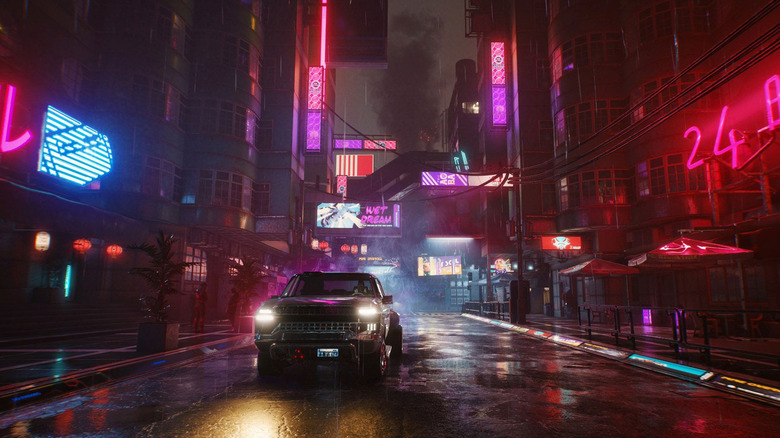 CD Projekt
Patrick Mills, a quest designer at CD Projekt Red who worked on "Cyberpunk 2077," responded to fans who worried about the working conditions at the company. Considering the ambitious roadmap for the future CD Projekt Red announced in an early October investor call and the reports of lousy workplace conditions for development on "Cyberpunk 2077," it's an important question to address. However, Mills said, "there's been a lot of work done for the past couple of years to try and fix those problems..." and continued to say that while he knows it won't ever be perfect, "I'd still rather work here than most other AAA studios."
Responding to Mills, CDPR level designer Miles Tost said, "the studio has been going through great lengths to improve working conditions." He continued to agree with Mills' sentiment, saying he is "confident it will only get better from here." After devs and management were forced to apologize and gave reasons for the game's abysmal launch in early 2021, and after CDPR faced a mega lawsuit formed from several class action lawsuits, everything was in a downward spiral for CD Projekt Red. But after facing its internal problems and overhauling its workplace culture, it seems there's a feeling of optimism for the future of CD Projekt Red amongst some staff.