Overwatch 2: How To Fix The 'Different Version' Error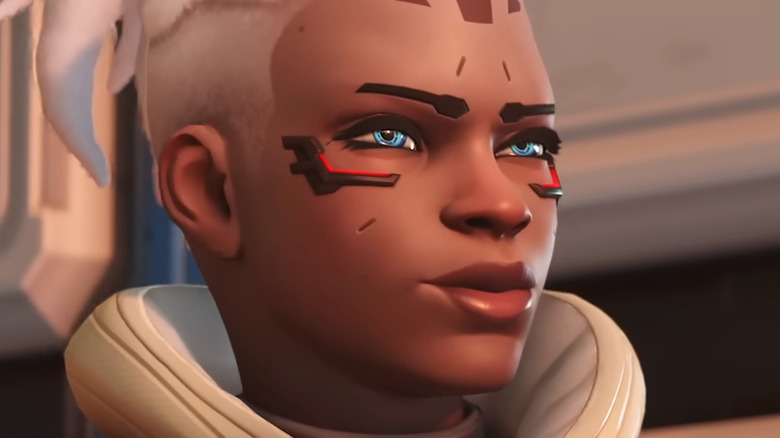 Blizzard
Blizzard's "Overwatch 2" is finally here, but not without a hefty amount of controversy accompanying its release. Some fans are already pinpointing the best and worst things about this new game, but most everyone can agree one of the main issues has been just getting into the game. Shortly before launch, Blizzard announced that all "Overwatch 2" players would need to link a phone number to play. The catch was that pre-paid phones and a few select providers were not compatible, locking many out of "Overwatch 2."
Still, some long-time "Overwatch" fans were eager to test out the newly released sequel. Unfortunately for them, the launch of "Overwatch 2" was extremely rocky. Players who tried to hop into "Overwatch 2" were put in a queue of thousands of players forcing them to wait hours to get in. And when they did get in, they were occasionally hit with server issues that kicked them to the back of the line once again. 
Another common bug prevented players from inviting their friends or recent players to join their party. Players reported that when opening their friend's menu to invite someone, the invite option was greyed out, and an error message, "Player is in a different version of Overwatch," was in its place. However, as it turns out, everyone is on the same version, and the error is a mistake. Here's how to fix the "different version" error.
use the /invite command in chat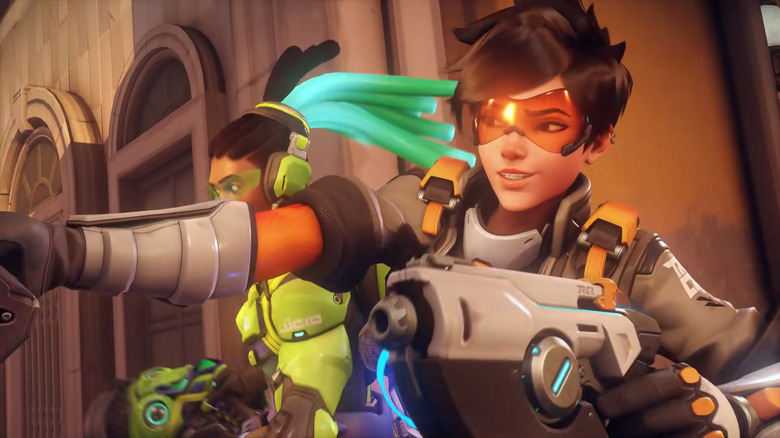 Blizzard
On October 6, Blizzard Community Manager Jodie posted a new bug report for "Overwatch 2." In addition to announcing planned downtimes and a handful of bug fixes, the blog post also detailed a way to get around the "different version" error message when inviting a friend or recent player to their lobby. Although it isn't a permanent solution, players can get around the error by typing "/invite" into the main menu chat, followed by the Battle Tag of the player they are inviting.
To open the main menu chat, PC players can press Enter or click the chat icon at the bottom left of the menu, while console players must press L3 on their controller. Players will have to stay tuned to the Blizzard forums for any news on a permanent fix, but the workaround will at least allow friends to play together without much of a hitch in the meantime. And players will undoubtedly see more of their friends online in the coming weeks, as Blizzard has announced it is removing the SMS protection barrier to entry for veteran "Overwatch" players.