Will Nioh Ever Come To Xbox?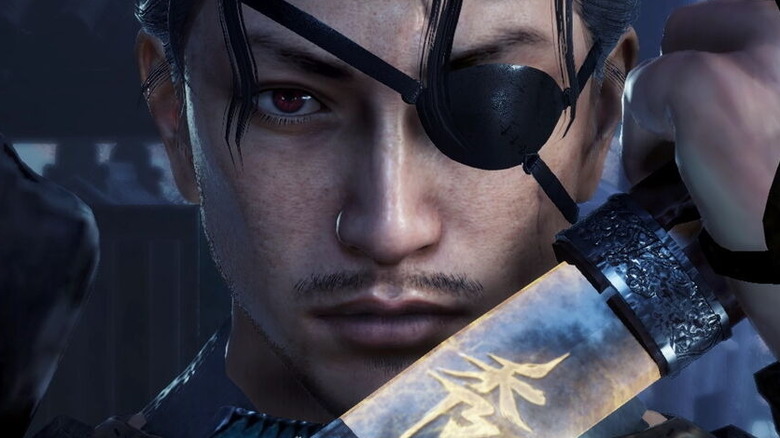 Koei Tecmo Holdings Co., Ltd.
Team Ninja seems like it's managing to stay pretty busy with several new games in the works. "Wo Long: Fallen Dynasty" is scheduled to arrive early in 2023, and 2024 will see "Rise of the Ronin" take the stage. Both titles are brand new IPs and promise to take players on entirely new adventures, so it seems that, at least for now, Team Ninja's fan-favorite "Nioh" series is off the radar following its next-gen treatment.
While a new "Nioh" title may not be in the forecast, some fans are wondering if the series will make a jump to Xbox consoles. While also playable on PC, both "Nioh" games are PlayStation console exclusives. Team Ninja has plenty of games on Xbox consoles, including the "Ninja Gaiden" and "Dead or Alive" series, and even the upcoming "Wo Long: Fallen Dynasty" will appear on Xbox Game Pass. However, fans holding out for a release of "Nioh" on Microsoft consoles may need to let go.
No current Nioh plans for Xbox
Koei Tecmo Holdings Co., Ltd.
In an interview with VGC, the director of the "Nioh" series, Fumihiko Yasuda, made it clear that Xbox players shouldn't expect to see the games arrive anytime soon. "There's nothing really to note about that. Currently, there's not really too much of a possibility of having 'Nioh' on Xbox platforms, but we do hope Xbox fans enjoy 'Wo Long' and look forward to that game coming out. That's probably all we can say on that at the moment."
Of course, one could argue that using the word "currently" means that all might not be lost. However, without confirmation from Team Ninja, it remains just a hope.
Based on the interview with VGC, Yasuda certainly hopes that Xbox fans will enjoy "Wo Long: Fallen Dynasty," and believes that Xbox Game Pass is helping Microsoft's consoles succeed in Japan. "We think that Game Pass is helping a lot more people get acquainted with the Xbox platform – a lot more people are coming in and playing games and being part of that."
"Nioh" may not ever make its way to Xbox, but "Wo Long: Fallen Dynasty" will at least provide those players with a new experience and a taste of "Nioh" action.