The Rock Returns To Fortnite As Black Adam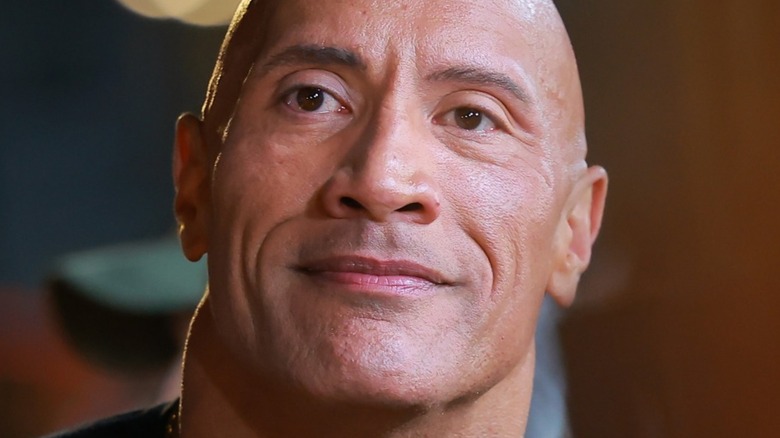 Hector Vivas/Getty Images
Dwayne "The Rock" Johnson has come a long, long way since being in the WWE. According to Forbes, he was the world's highest-paid actor at the start of 2022, and after more than two decades in movies, The Rock is breaking into video games too. There are even rumors that The Rock will make a "Call of Duty" movie. The Rock joins the DC cinematic universe on October 21, 2022 as the title role in "Black Adam" — as part of what appears to be a never-ending crossover of "Fortnite" and Marvel characters, players will soon be able to add another costume of The Rock to their collection in the form of Black Adam.
The costume isn't the only "Black Adam" cosmetic being added to "Fortnite" as part of this crossover, in fact there are four items total. These include a new "Black Adam" themed pickaxe, an emote, a back bling, and of course the Black Adam skin itself, which will have multiple different customizable styles. On October 20, 2022, the costume will unlock in the in-game shop to buy for 1500 V-Bucks. The bundle containing all four items will likely run players anywhere from 2000 to 2500 V-Bucks, as other superhero bundles have been priced around that range in the past.
This isn't the first "Fortnite" costume that The Rock has been featured in. Earlier in 2022 his likeness and voice were used for The Foundation, who roams the map as a challenging boss in Chapter 3 of "Fortnite." The Foundation can no longer be unlocked, but fans of The Rock will only have to wait a little bit longer for another chance to play as the actor.