Dream Responds To Grooming Allegations
For just a moment, Dream was at the top of his game. He'd just done a years-in-the-making face reveal, which had streamers going wild and blew fans away. He then debuted in person at TwitchCon – a trip that involved a quick trip to the hospital – and socialized with the people who had been waiting ages to get a glimpse of his face. However, recent allegations against Dream have gotten the internet buzzing again. The "Minecraft" creator has addressed claims that he's engaged in inappropriate relationships with minor fans, but fans are still waiting for more information on the incident.
A burner account on Twitter posted an archived thread on Oct. 13 by user @oxeclean, or Anastasia, who detailed her alleged experience of flirting with Dream and making plans to meet up in 2020. The allegations began with Anastasia commenting that Dream had already shown her his face over two years ago when he began a flirtatious relationship with her via Snapchat and text messages. Anastasia emphasized that at the time she was a minor and that her age was publicly available in her profile. She also suggested that she'd heard stories of him chatting with younger girls – as young as 13 or 14 – but that she didn't want to fully explain everything she'd heard. At the time of her alleged relationship with Dream, Anastasia said she was almost 18, but was clear about the fact that she wasn't a legal adult just yet.
Anastasia claimed that she and Dream had frequently texted, and that he'd shown her pictures of his face, as well as pictures of his house. She also explained that she'd edited out Dream's contact information because she wasn't "comfortable putting that out there."
Dream responded on his private account.
Dream responds to allegations
Dream decided to respond to Anastasia's allegations and the reposting of those claims by the burner account by tweeting on his private Twitter account. Of course, a Dream update account shared the private tweets, letting the world know how Dream stood on the issue. "Wake up to people making up disgusting false accusations for the millionth time," Dream wrote. "I'm going to enjoy my last couple days in LA and not let people try and ruin it." Dream went on to say that he felt bad for "actual victims" who are hurt by false allegations.
"F*** you if you abuse concern around horrible real issues out of spite. It's sad to see the trend that whenever there's something big going on for me ... people try and use those moments to spread negativity and lies," Dream tweeted. Dream said that true victims of grooming might have a more difficult time getting others to believe them if false accusations become frequently accepted by people online.
In a separate tweet, Dream addressed accusations involving a mod for "Minecraft" that allows players to simulate sex, saying that his creation or use of the mod does not lend credence to grooming allegations. A few hours later, Dream posted a Snapchat showing that he'd continued enjoying his trip, just as he said he would. It's unclear if Dream will continue to address Anastasia's allegations, or if – as Anastasia suggested – there are more stories that could become public. However, fans were more than willing to discuss the claims online, as well as bring up previous allegations against the creator.
Dream's past controversies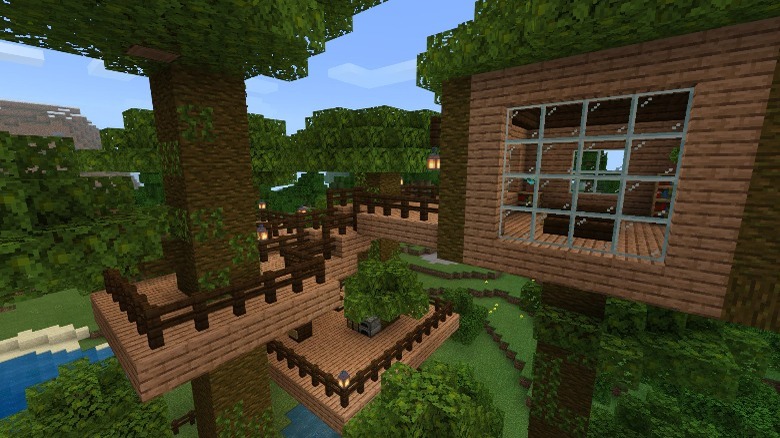 Mojang
Fans responded to the allegations against Dream with both confusion and speculation. Others chose to criticize Dream's response to Anastasia's tweets, suggesting that he should have confronted the claims more directly and carefully.
This isn't the first time that Dream has faced controversy, though, and fans have also criticized him in the past for how he's responded to claims against him. After speculation about the validity of his "Minecraft" speedruns, Dream admitted the truth: some of them were faked. The news rocked the speedrunning community, but Dream was ultimately able to recover from the incident, owning up to his actions and moving on.
Dream also faced accusations that he'd used a racial slur in a video from 2017 (via Dotesports). While the incident didn't do much to mar Dream's name, and he eventually moved on from the claims, it did serve to put him on the radar for negative reasons.
It's unclear if Dream will respond more thoroughly to Anastasia's allegation, or if the information shared from the burner account on Twitter is completely real. In the meantime, fans will surely continue to discuss the situation on Twitter and offer their own take on the situation – with or without more information.