What The Critics Are Saying About NHL 23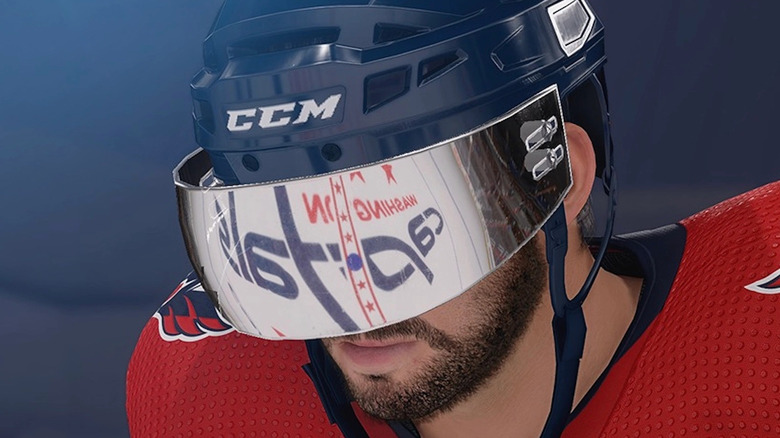 Electronic Arts
"NHL 23" is now available, which means that critics have begun to render their verdicts on this year's hockey game. While fans that purchased the "X-Factor" edition have had early access to the game for a few days prior to release, most people haven't had the chance to get their hands on the game just yet. Similar to reviews for other annual sports games like "FIFA 23" and "Madden 23," most fans aren't expecting a drastically different game, instead looking for improvement across the various modes, along with a few surprises.
One of the improvements that fans are looking for is cross-play support for "NHL 23," which EA confirmed the game would have, but with a small catch. The feature would not be ready in time for launch, instead EA is planning on rolling it out sometime in November, which might be disappointing for some fans. Here's how "NHL 23" stacks up according to critics.
It's more NHL, although critics seem split on if its better or worse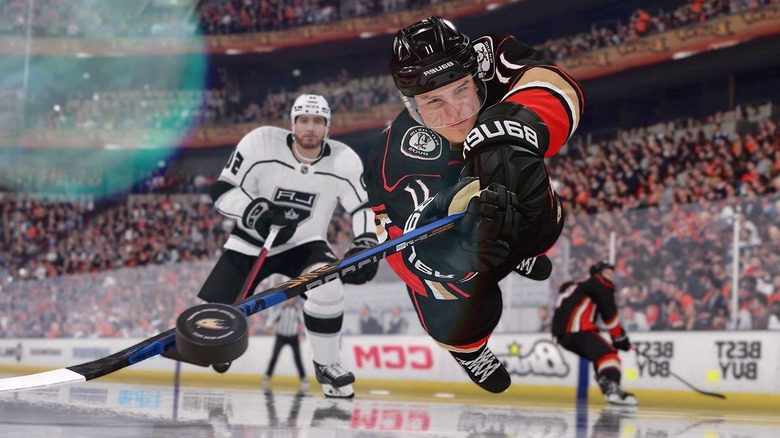 Electronic Arts
"NHL 23" is currently sitting at a 70 on OpenCritic with the general consensus that it doesn't do much to break with the traditional "NHL" formula. Windows Central gave "NHL 23" a 3.5/5, with critic Anthony J. Nash praising the improvements to the gameplay, with the players feeling heavy and more precise on the ice. Nash also praised some of the quality-of-life features, mainly on-screen pop-ups that explain some of the more intricate parts of hockey, making it more approachable for newcomers. Nash did knock the game for letting microtransactions spread into the majority of core modes.
Shack News gave it a 6/10, with critic Bill Lavoy knocking "NHL 23" for not feeling like a new game, but instead a minimal DLC expansion. Lavoy criticized the lack of updates for a variety of modes, like Be a Pro, Franchise, Threes, and Ones all feeling untouched from last year's entry. Lavoy did praise the improved AI and graphics.
DailyFaceOff gave an unscored review, with critic Steven Ellis writing that "NHL 23" is "It's definitely not a new experience, but it's an improved one." Ellis praised the improved gameplay and said that the improved crowd reactions makes the experience feel more real, as crowds react appropriately to big events like Hat Tricks. Ellis also criticized the Be a Pro experience, saying that the in-between game interactions feel stilted and take away from the experience.