Jessica Blevins Is Officially No Longer Ninja's Manager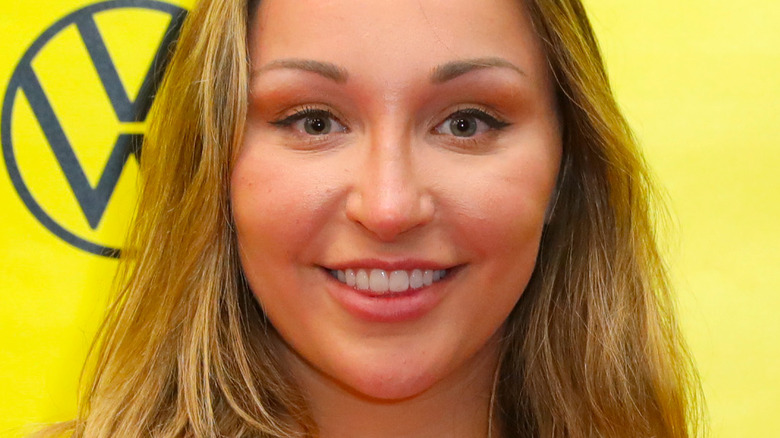 Diego Donamaria/Getty Images
Jessica Blevins, wife of streamer Tyler "Ninja" Blevins, has been in more than one relationship with the streamer for some time, acting as both his spouse and business manager since meeting in 2010. As a married couple, they've built a strong and supportive relationship, and in business she has played an instrumental role in transforming Ninja into a gaming star — and keeping him grounded at the same time. The successful blending of love and business has been good for the couple, but now it seems the business-side of the relationship is mostly coming to an end.
While their marriage is still going strong, it seems they will no longer be working so closely together regarding Ninja's streaming career, as Blevins is officially stepping down as his manager. In a twitlonger posted on Oct. 18, she explained that after seven years of working with her husband in a managerial capacity, she will be moving on to new opportunities and leaving managing Ninja to someone else.
While this may come as a shock to some, Blevins emphasized that "there is no big story here" or secrets behind the decision, and that she feels it is simply time for her to start something new for herself. Blevins' post offered an intimate look at her time as Ninja's manager, distilling her complex feelings about her career into a relatively short space.
Jessica Blevins will explore new career opportunities
Leon Bennett/Getty Images
Despite the apparent suddenness of the announcement, this is a development that has been coming for some time. Earlier this year, Blevins revealed that she'd be resigning, though she didn't specify when the change would take place. At the time, some fans suspected that the announcement was convenient timing, considering Blevins' tehn-ongoing feud with Pokimane, but it appears that she was genuine in her plans to resign as Ninja's manager and move on with her own career. Now the change has finally come and Blevins seems both nostalgic for her past and excited for her future.
In her announcement, Blevins recounted her time as Ninja's manager and reflected on the work that went into building his brand over the years. She also explained that as his popularity grew she hired a team to help with the ever-growing number of jobs that needed to be done. With this team in place, she explained, she can now leave her husband in good hands and begin to focus more on her own career.
She offered few details about what this means for Ninja or herself going forward but she expressed optimism on both counts. She said that she "can't wait to see Tyler and Team Ninja continue to do ground-breaking things" and that she is looking forward to exploring new endeavors for herself. 
Blevins will continue to have some involvement in Team Ninja, but for the foreseeable future, it appears that she is committed to allowing both her husband and herself to stand on their own. But what's next for Blevins herself? The manager and streamer has offered few clues about what she plans to do after resigning from this position.
What's next for Blevins?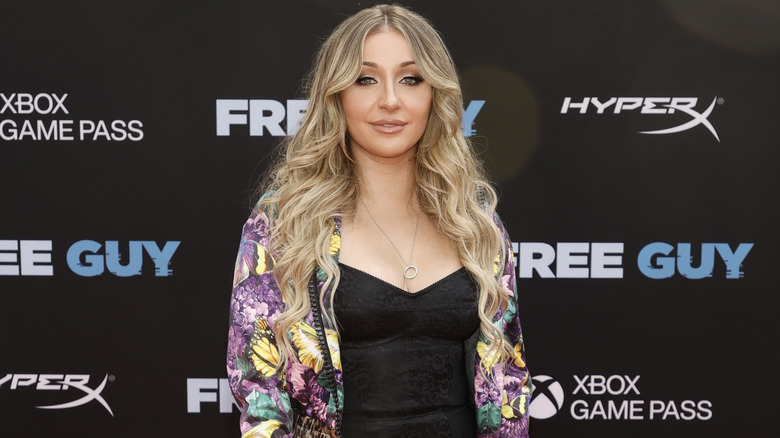 Jamie Mccarthy/Getty Images
Although Blevins didn't share what she plans to do next, looking back at her past projects might give fans some indication of where she's headed next. Like her husband, Blevins is also a streamer, broadcasting IRL streams and unboxings, along with the occasional video game. However, she hasn't streamed in months, so it's unclear if this is an avenue she actually wants to pursue more in the future. Additionally, many of her past streams seem to be part of sponsorship deals — like when she painted Ninja's nails as part of an OPI collaboration.
Fans had a lot of thoughts, both on what Blevins might pursue next and what she's done for the industry in general. Of course, some fans immediately began speculating that Blevins is pregnant, but — in addition to being a personal matter — there's no evidence of that. Other fans took the opportunity to thank Blevins for her years of work in the streaming space, even if it was behind the scenes. One fan and fellow gamer enthusiastically told Blevins, "You're a leading woman in this industry Jessica! Many women are inspired by you! This industry is HARD and even harder as a woman! I hope you're proud of yourself and I cannot wait to see what's next for you!!" 
While Ninja might have been the face of the duo, streaming online and racking up fans, Blevins worked behind the scenes to organize his efforts and help the business be, well, a business. Blevins' next project might be up in the air, but her impact on the streaming community can't be discounted.