Fortnite: How To Join The Refer A Friend Program And What It Gets You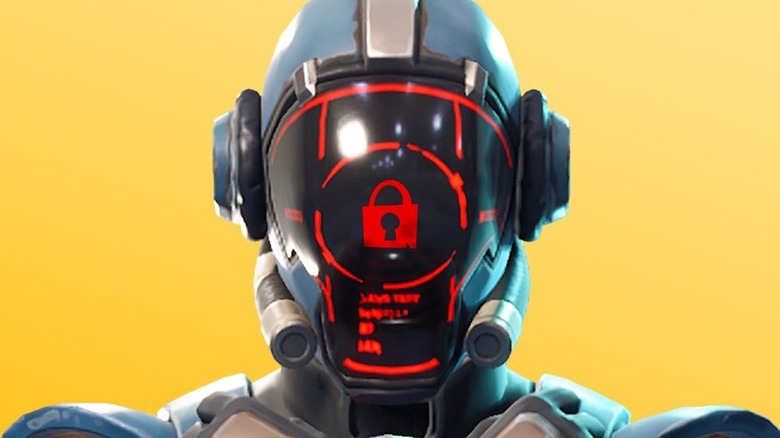 Epic Games
Epic Games' titanic battle royale "Fortnite" is still very popular more than five years after its launch, despite streamers like Ninja being concerned about the future of "Fortnite." That said, there are, of course, still plenty of gamers out there who have never touched the now-iconic FPS. Whether because of the building mechanics, the cartoony designs, or any other thing that may have rubbed a prospective "Fortnite" player the wrong way, some just aren't part of the gaming phenomenon that is "Fortnite" — at least not yet.
Luckily, there's a pretty enticing way to get friends to play "Fortnite," and it rewards everyone involved. Through the Refer a Friend program, both existing players and their friends can play together and complete tasks for unique prizes. Thankfully, Epic Games makes the whole process pretty easy, and once started, all players have to do is play the game with their inductee. Here's how the Refer a Friend program works in "Fortnite."
What's included in the Refer a Friend rewards?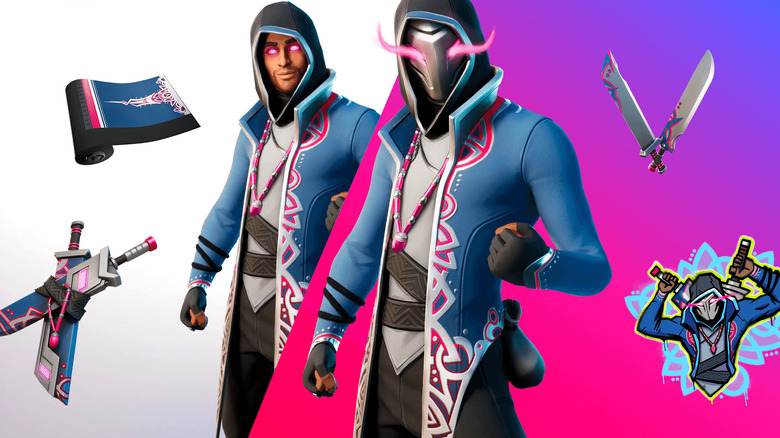 Epic Games
In "Fortnite," players can earn up to five unique cosmetics by completing tasks while invited friends are in the squad. Whoever initiates the process is called the referrer, while each invited friend is called a referee. Anyone with a Fortnite account can be a referrer, but referees can only be players with less than two hours over the last 30 days in either Battle Royale or the Zero Build mode. 
After joining, both the referrer and referee must group together and complete a series of tasks to unlock each unique item. Rewards from this program are intended for people who haven't played the game in a while and for new players as well, like the rewards from the Reboot Rally "Fortnite" event.
The rewards are as follows:
Spray: Double Draw, unlocked by default after adding a friend
Weapon Wrap: Immortal Oasis, unlocked after playing a single round with a referee
Back Bling: Oasis Wind, earned by getting at least Top 10 six times with a referee.
Pickaxe: Oasis Wind, unlocked by killing 45 enemies with a referee
Outfit: Xander (with options for masked or not), which is unlocked when both the referrer and referee reach an account level of at least Level 60.
The rewards might not be as cool as the possibility of a "Fortnite" and Lady Gaga crossover, but they are free after all.
How to join Fortnite's Refer a Friend program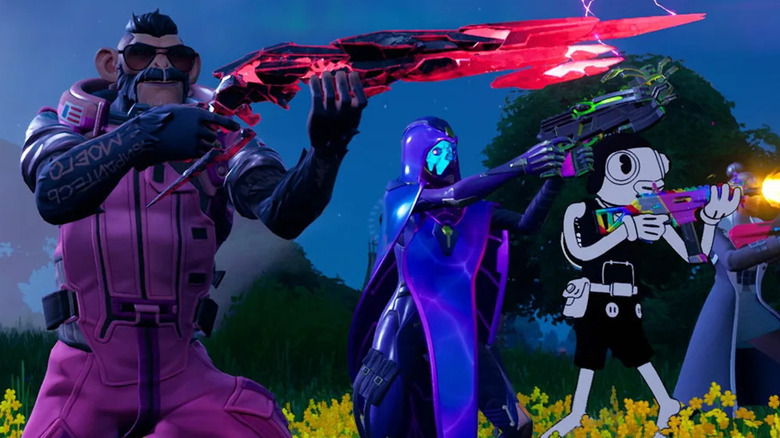 Epic Games
To join the Refer a Friend program in "Fortnite," players must first head to the official Refer a Friend site and log into their Epic Games account. After logging in, players will be brought to the home page for the Refer a Friend program. A little further down the screen, there is a yellow button that reads "add a friend," click this, and a screen will pop up asking players to select which friends they want to invite. 
After another screen pops up confirming the invitation was sent to the referee, players simply wait for their friends to come online and get started completing all five Refer a Friend quests. Unfortunately, time's slowly running out on this offer, so if players want the Xander cosmetics or some incentive to play "Fortnite," be sure to complete all Refer a Friend tasks by February 19th, 2023 – February 10th is the last day to sign up.