What Microsoft's Ambitious Mobile Plans Mean For Gaming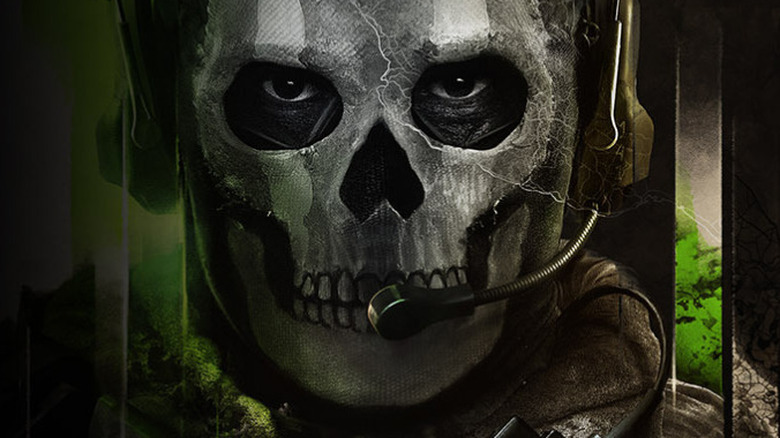 Activision Blizzard
When Microsoft announced its planned acquisition of Activision Blizzard on January 18, 2022, it took the world by surprise. Since then, the deal still hasn't been finalized. After all, it is a huge endeavor, to the point that the government has gotten involved. There's also an investigation from the UK Competition and Markets Authority (CMA) in the works. In other words, it remains to be seen whether the deal will go through.
Even in the context of the ambiguity surrounding the much-discussed potential acquisition, Microsoft is quietly dropping hints for what may come to pass. As revealed in the UK CMA investigation (via The Verge), Microsoft intends to launch "an Xbox mobile gaming store" and leverage Activision Blizzard titles, such as "Call of Duty: Mobile," to capitalize on the lucrative industry. Set up to rival the likes of Apple and Google, Microsoft's plans could have major ramifications for the mobile gaming space if they come to fruition.
Microsoft's plans mean more mobile gaming competition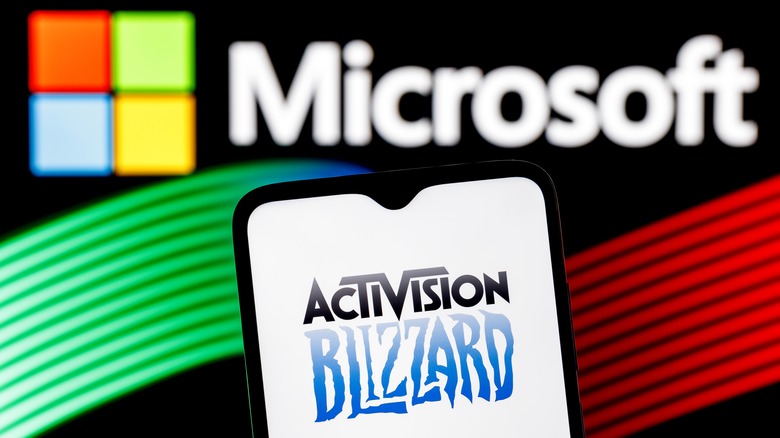 Sergei Elagin/Shutterstock
The official statement Microsoft gave to the UK CMA (per The Verge) includes these noteworthy details: "Building on Activision Blizzard's existing communities of gamers, Xbox will seek to scale the Xbox Store to mobile, attracting gamers to a new Xbox Mobile Platform. Shifting consumers away from the Google Play Store and App Store on mobile devices will, however, require a major shift in consumer behavior. Microsoft hopes that by offering well-known and popular content, gamers will be more inclined to try something new."
Beyond launching its own mobile store, Microsoft seems intent on creating new mobile titles by drawing on Activision Blizzard's "much needed expertise." If Microsoft decides to make these games exclusive to its own marketplace, iOS users may not be able to access them due to Apple's ban on third-party app stores.
Microsoft's hope to expand further into the world of mobile isn't exactly a shock. The company recently saw the successful implementation of Xbox Cloud Gaming for new platforms, including the Steam Deck and Logitech G Cloud. Since Microsoft unveiled Project xCloud back in 2018, the service has continued to expand. It appears Microsoft has set its sight on portable gaming across multiple fronts and devices.