Microsoft's Activision Blizzard Deal May Soon Be Under Investigation
Microsoft's proposed $68.7 billion acquisition of Activision Blizzard earlier this year marked the beginning of a long and arduous legal process that is still ongoing. Because of the vast number of subsidiaries, Microsoft would inherit if the deal went through, including "Call of Duty," "World of Warcraft," and "Candy Crush," the acquisition is a big deal and has caused concerns about a potential monopoly in the gaming industry. The acquisition also has implications for Sony, as it is concerned that "Call of Duty" would be a console exclusive despite Microsoft's Phil Spencer previously stating that "Call of Duty" won't leave the PlayStation for the foreseeable future.
Advertisement
For these reasons, the government decided to get involved with the deal, but that wasn't the only organization investigating the potential monopoly. Earlier this month, in the UK, the Competition and Markets Authority launched its second phase of investigation into the deal due to concerns that "The deal could see Microsoft 'withholding or degrading' Activision Blizzard's content from other consoles or subscription services" and that Microsoft could potentially "raise barriers to entry and foreclose rivals in cloud gaming services." But how Microsoft responded to this new investigation has only escalated things.
Microsoft is being hit with a thorough investigation after not providing evidence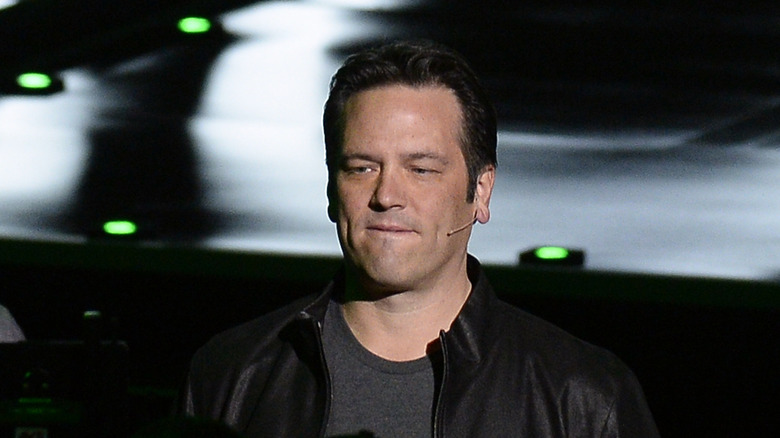 Kevork Djansezian/Getty Images
According to Financial Times and reported by gamesindustry.biz, when the CMA asked Microsoft to turn over any evidence that would alleviate monopoly concerns, Microsoft did not cooperate. Sources allegedly close to Microsoft stated that the games company "believed there were no obvious commitments it could make that the CMA would be likely to accept." As a result, the CMA is expected to launch a more detailed investigation into the merger, and European Regulators are anticipated to do the same.
Advertisement
Following the news of the more extensive investigation, in a statement to gamesindustry.biz, Sony wrote that it "appreciates the CMA's focus on protecting gamers." Additionally, Sony reiterated its concerns that "giving Microsoft control of Activision games like Call of Duty... would have major negative implications for gamers and the future of the gaming industry." However, Microsoft quickly replied to Sony's concerns, stating, "It makes zero business sense for Microsoft to remove Call of Duty from PlayStation," citing the profitability of "Call of Duty" on PlayStation — something that Microsoft has been very vocal about since the acquisition process began. Then again PlayStation's boss recently spoke out to argue that Microsoft's deal wasn't as generous as it claimed.
Advertisement
Despite everything, Activision Blizzard CEO Bobby Kotick believes the deal will still come to a close sometime in 2023, according to gamesindustry.biz. But of course, that is if the investigation favors Microsoft.