Former Bayonetta Actor Fires Back At Latest Pay Claims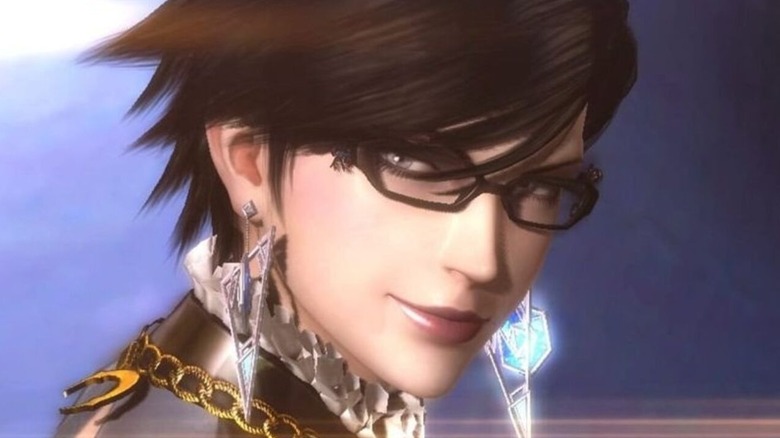 PlatinumGames
For weeks, Bayonetta fans have been confused about the truth behind Hellena Taylor's absence from "Bayonetta 3." The former Bayonetta VA asked fans to boycott the game to protest PlatinumGames' insultingly low offer of $4k for her to voice the entire game. Meanwhile, a Bloomberg report clarified that she had actually been offered between $3,000 to $4,000 per session. Now, Taylor has reemerged to explain why the stories don't match up.
"It has come to my attention that some people are calling me a liar and golddigger. I feel the need to defend myself and my reputation in the industry," Taylor tweeted. "As I posted on part three of my video thread, I explained that their first offer was too low. That offer was 10,000 dollars total."
Her new Twitter thread explained that she then emailed "Bayonetta 3" director Hideki Kamiya to ask for a higher rate. He obliged and offered her $5k more for a total of $15k. 
"So, I declined to voice the game. I then heard nothing from them for 11 months," she wrote. "They then offered me a flat fee to voice some lines for 4,000 dollars." However, she stands by the story that $4,000 per session is a "total fabrication" and her asking for a six-figure salary like $250,000 is a "ridiculous fiction."
Here's more context on the problematic implications of her story.
Fans are soured on the story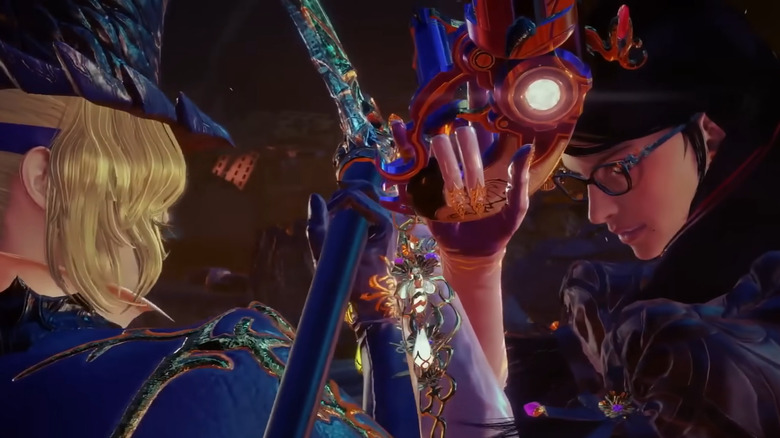 PlatinumGames
Taylor's original account made it seem like she was only offered $4,000 to voice the entirety of "Bayonetta 3," which Bloomberg later challenged with insider sources that confirmed she was actually offered $3,000 to 4,000 per session for five sessions. Taylor only admitted after the fact that she was offered $15k for the entire project, which falls within that range. At this point, even if what she says is true, the possibility that she could be misrepresenting the situation has been a sour point for fans.
The former Bayonetta VA called for a boycott about two weeks ago with a three-part Twitter thread addressing why she turned down the offer to reprise her role. It rallied fans behind her and even reignited a conversation about fair pay in the industry for voice actors. It also arguably directed hate toward Jennifer Hale, who voices Bayonetta in "Bayonetta 3," because Taylor claimed that she "didn't have the right" to call herself Bayonetta and seemed to call her fellow VA's decision to take the role as a "betrayal."
"Bayonetta 3" releases on Oct. 28, 2022 for Nintendo Switch.